The lizards sat for a while, and I moved onto other projects for a bit.   Then I went on vacation, and the time crunch set in.   I decided to definitely head in the desert direction, but I figured that everyone else would probably be making a necklace, so I should make something else to help my piece stand out.    I had been thinking about crowns.   My grandmother and her sister, Pauline made beautiful fabric crowns from vintage trims and embroidery.    They were soft, and elegant.   But a full on crown is a lot of real estate to cover in a short time.  I was still waffling between a crown and a necklace.
A fortuitous trip to Target yielded an unexpected meeting with my lampworking friend Camille.   Camille and I worked on another challenge piece together several years ago.   We had a nice little brainstorming chat, and I was convinced to head down the crown/ head piece route.
Thinking of my grandmother reminded me that she had several bleached cow skulls hanging on her porch for years.   This sounded like just the thing to go with my piece, so I started thinking about how to bead a cow skull.   It could work like the lizards, but I would definitely need an armature.  I thought about asking Camille to make me a glass one, but decided that since I was short on time, I should figure out how to do it myself.    Enter a trip down the Pinterest wormhole.   I found a tutorial for making them out of polymer clay, but in the interest of keeping it light, I made a few with Crayola Model Magic which is an air dry foam clay.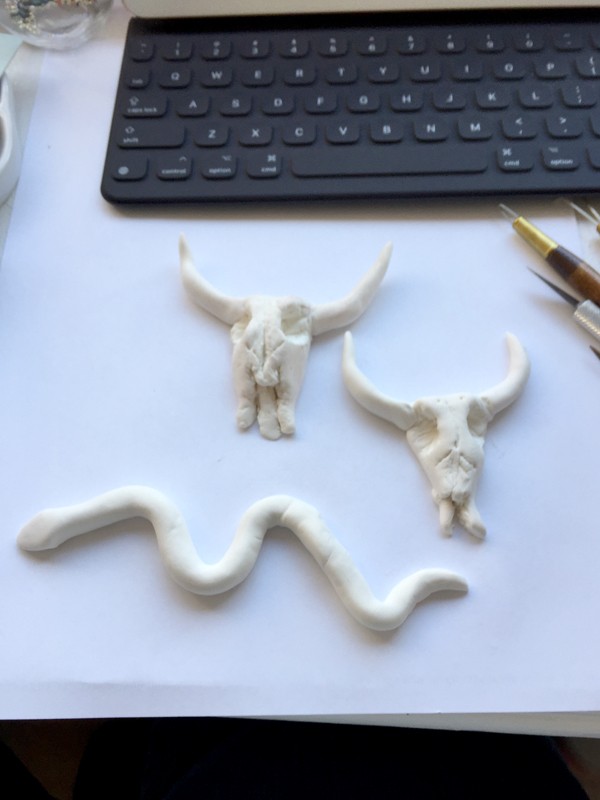 They came out a wee bit wonky, but since they were going to get covered with beads, I didn't worry too much about it.    The clay is not super sturdy.  I definitely wouldn't use it on something that was going to get heavy wear and tear, but it worked fairly well for this job.   I did have to re-attach the horn after a small incident.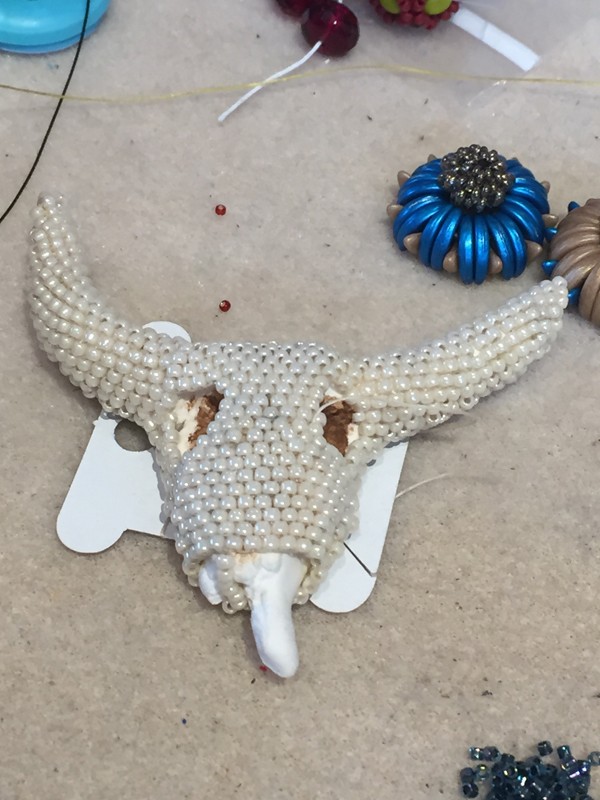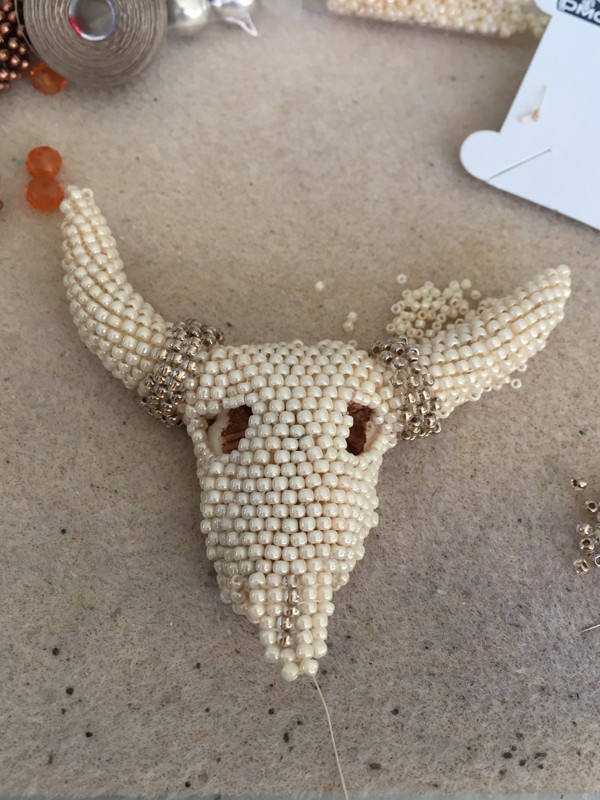 I went ahead and painted the eye sockets to give it some depth.   I had to go back after this shot and touch it up a bit more so no white bits were showing.    Getting the jaw close to right was tricky.   I ended up having to break off part of the jaw and create the shape using just beads.  Not exactly anatomically correct, but you get the right feel from it.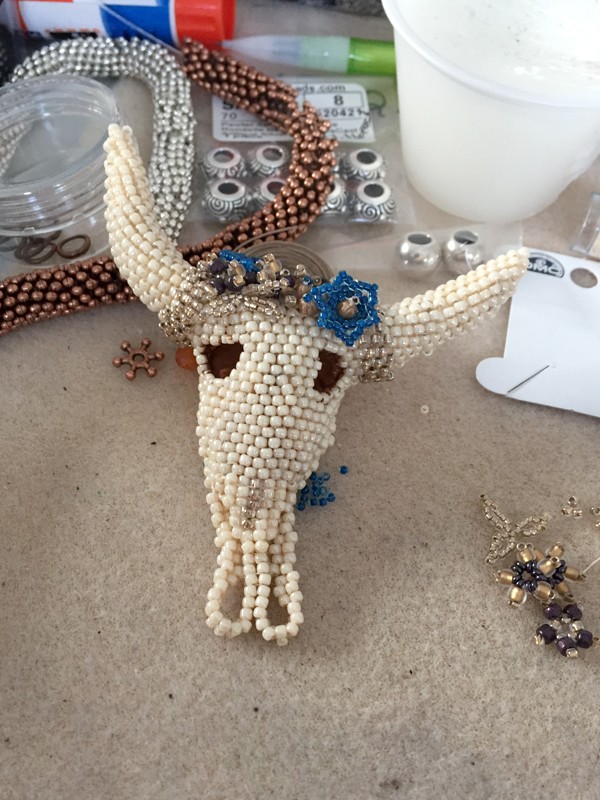 I also added a few tiny flowers for good measure.   I'm pretty pleased with how it turned out.
---
---