Disclaimer: This post is a review of a product that I was sent for reviewing purposes.   Opinions are my own.
A few months back I was contacted by the lovely folks at Facet (Bead and Button,) to see if I would be willing to test out their new subscription bead box that they planned to launch in the new year. I have been itching to try a crafty subscription box for a while, and couldn't decide where to start.   How could I say no?
Time passed, and I had almost forgotten about it, when low and behold a beautiful teal box appeared in my mailbox last week.   
With a squeak of delight I ran inside to open it right away.   The Facet folks had promised two projects in each box.   And indeed there were the supplies for two complete projects all clearly labeled with a shiny, full color instruction booklet.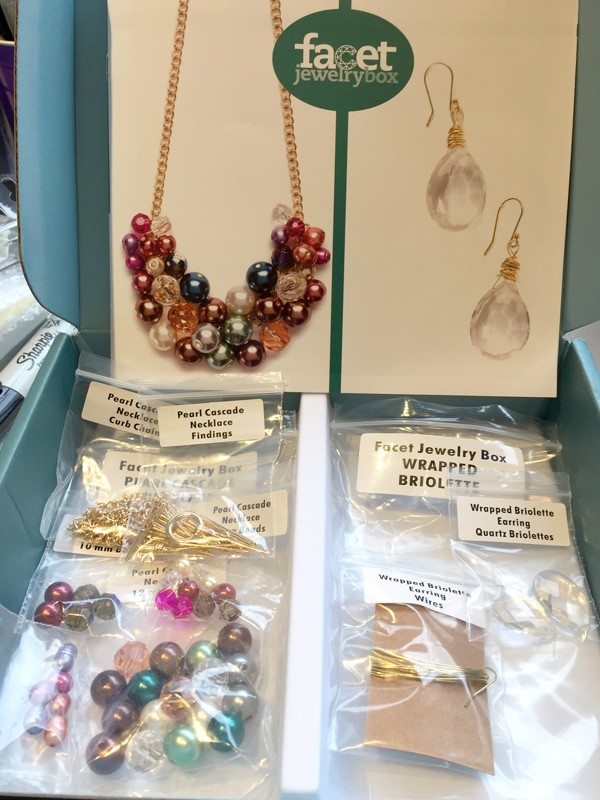 I dug out my pliers and got started right away.   I made the earrings first.   They came out a bit wonky, but wire wrapping is not my forte, and I forgot to follow the wire work rule of making the proper bends on each piece before moving to the next step.  So they don't quite match, but they are definitely still wearable.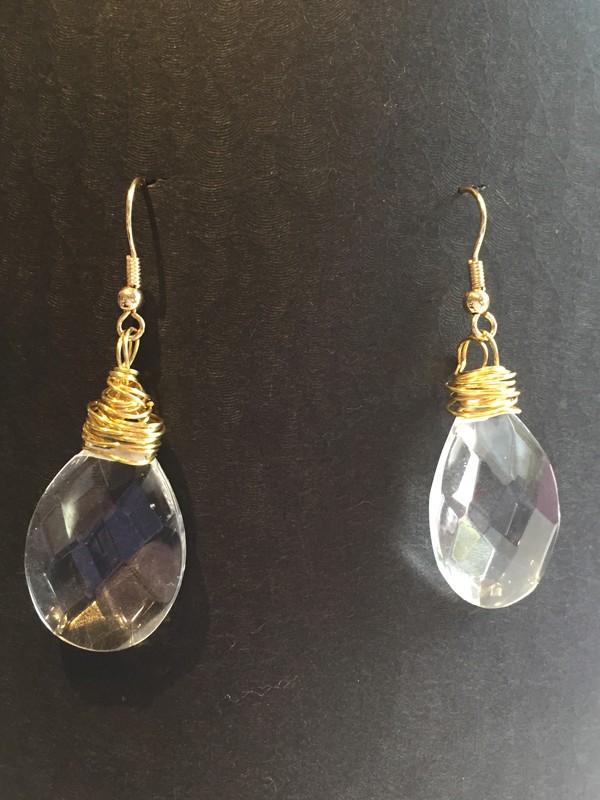 The Pearl Cascade necklace was fun to put together.   I separated out all the beads and got to work popping them on to headpins.   I was happy to see that there were extra headpins in the kit.   I had a few misfires and definitely needed a few extras.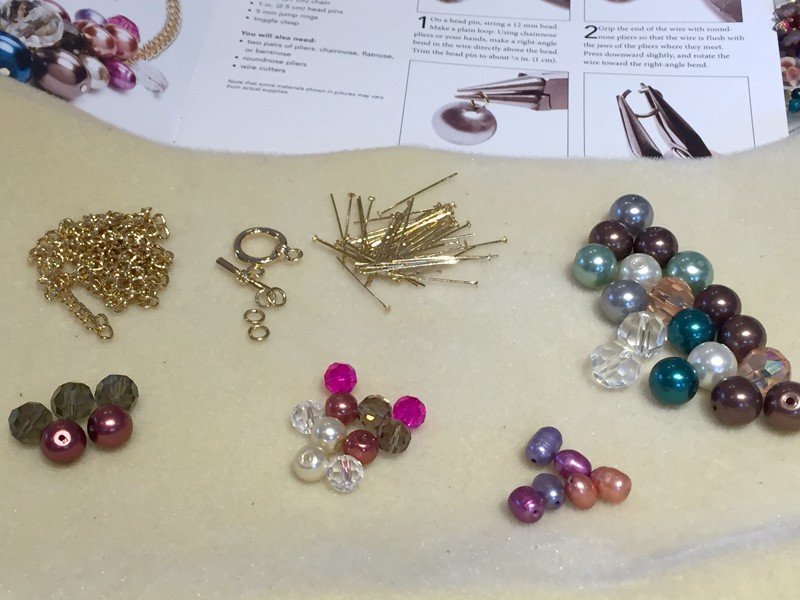 The overall quality of the beads was great.  There was one pearl where the finish was chipped, but that's pretty much par for the course with glass pearls.  No one will ever see it in this project.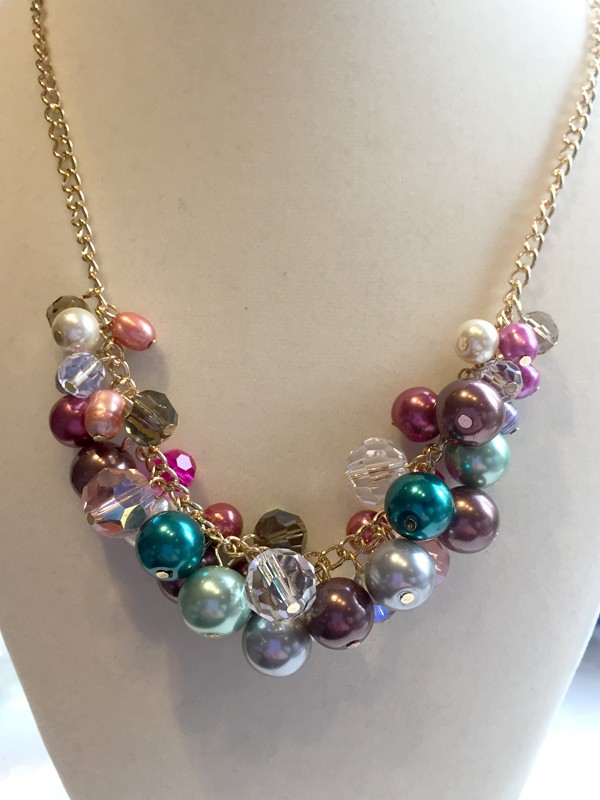 It was definitely a treat to have two projects appear in my mailbox.   The instructions were easy to follow and the quality of the supplies was very good. I ended up with two fun, very wearable pieces .   I was perfectly happy with my experience.   Then the next day there was another teal box in my mailbox.   I thought it might be a shipping mistake, and assumed it was just a double shipment, but no!  They also have a bead weaving box. And I got to try that out too!
In this box there was a bracelet and a necklace kit both designed by Anna Elizabeth Draeger.  I think my favorite part was the adorably tiny spools of Fireline.   Those will definitely be going in my travel bead box.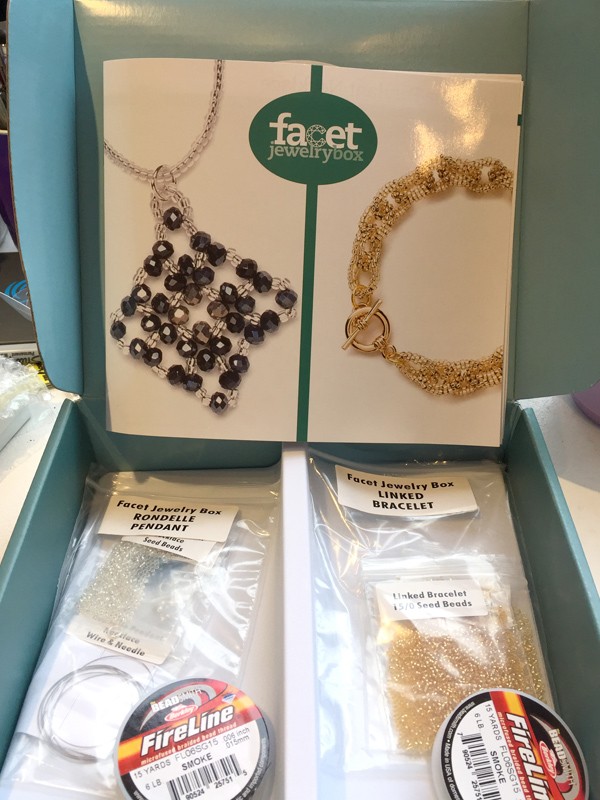 I whipped up the pendant right away.   It went quickly and will be going in my future gifts box.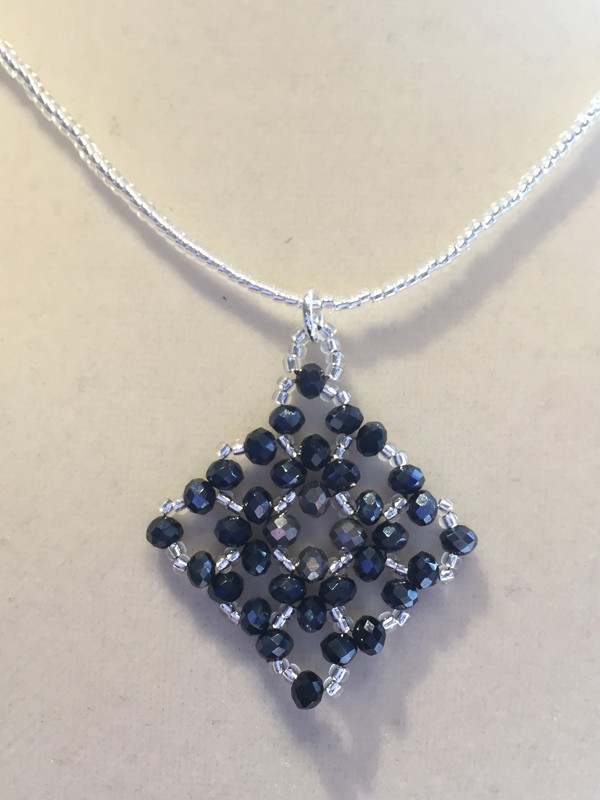 The chain bracelet is still in progress.    I have made my fair share of beaded chain, and this one has the same challenges that they all do.   They are time consuming.  But it's going to be lovely when it is finished.  Again, the instructions are well written and nicely illustrated.  The seed beads are Miyuki, which is nice.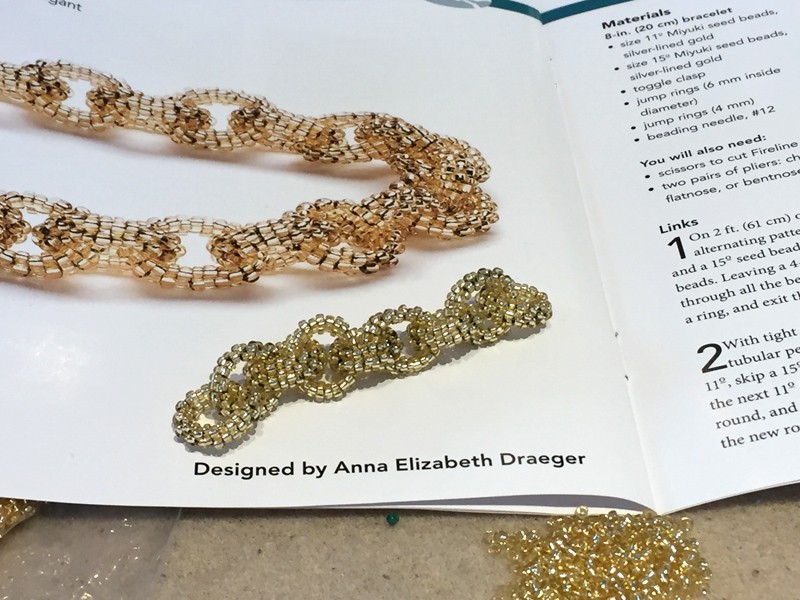 All in all I would say a big thumbs up for the Facet Jewelry Box!  And as an added bonus, the shipping boxes are the perfect size for project storage if you are into that sort of thing.
Subscription boxes are all the rage these days in the crafting world.   It seems like there is one available for every sort of hobby.   Some seem to be better deals than others.    The Facet Jewelry Box is available in two formats as I have learned.  You can get a Bead Stringing box or a Bead Stitching box.   Prices start at $24.95.  The price goes down a bit the more months you sign up for.  Each month you will receive a box with all the supplies and instructions to make two projects. The only thing you need to supply are the tools.   I think this is a great service for anyone who loves to bead and likes surprises.   And if you sign up right away you can use the code FACET to receive 10% off your first box.
---
---