Hi, I'm Francie! I make and design jewelry. My primary focus is intricate beadwork, but I also love to work with fused glass.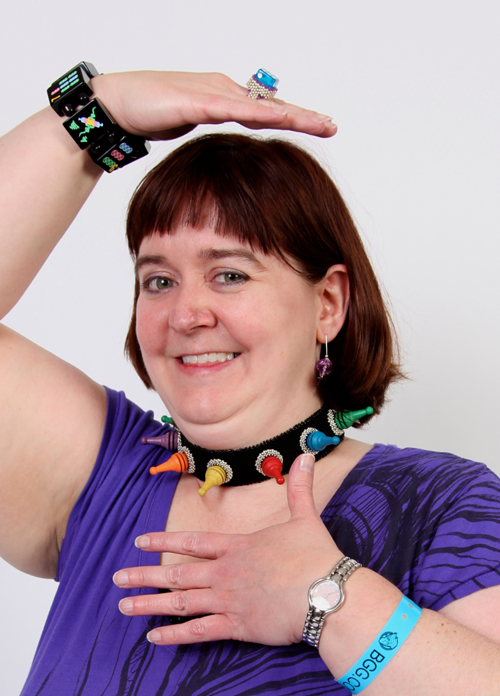 In addition to jewelry, I am an accomplished painter, knitter, and seamstress.
My blog will keep you posted on my latest creative endeavors, whatever form they take!
I hold a Bachelor's Degree in Comparative Religion from Kenyon College and a Master's Degree in Art from the University of Indianapolis. Eclectic, vibrant, and intricately detailed, my jewelry designs include a variety of new and traditional media. I am well-versed in techniques using bead weaving, fused glass, polymer clay, and metalwork. I've even studied with a South African artist to learn traditional Zulu beading methods. In addition to jewelry, my other artistic endeavors include fabric dyeing, fiber art, and painting in acrylics and watercolors. I work most often from my home studio, but I also share studio space with my mother at the Stutz Building in downtown Indianapolis. My art has been sold in dozens of galleries and shows over the past ten years.
I offer select jewelry designs in limited quantities. New designs will be added over time as fast as I can create them. I welcome custom orders. Each piece is hand-made and held to the highest standard of quality; each piece a work of wearable art.
---