So now I had a skull and two lizards, but no real plan other than a head piece of some sort.   Another trip down the Pinterest wormhole provided tons of inspiration, and lead me to wire frames for Brazilian Carnival Headdresses.  Well there was no time to order one, but through the magic of the internet, I found tutorials for how to make your own!
The first order of business was to find an assistant.
I busted out the heaviest gauge aluminum wire that I had on hand and got to experimenting.  I made a basic headband out of wire, and then started experimenting with paper shapes before deciding on the final design.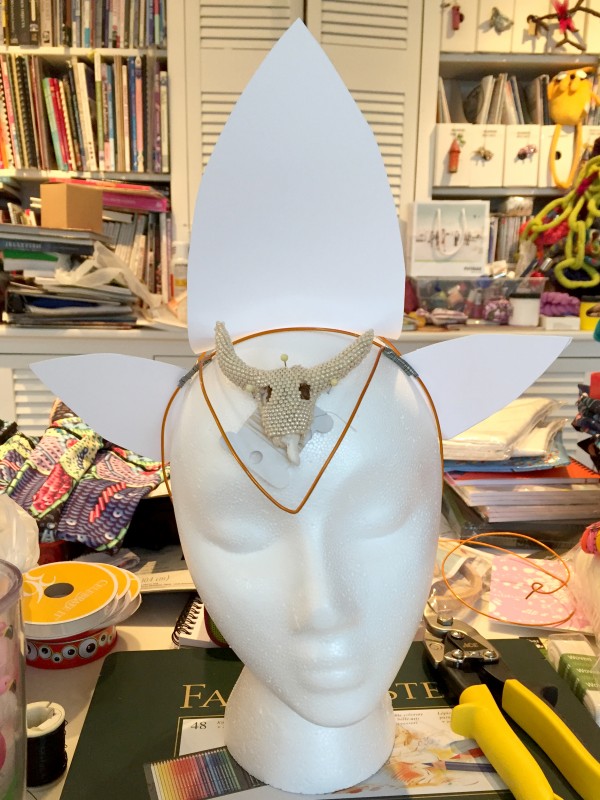 I knew that the skull would be front and center, and since the piece would be somewhat heavy, it would need a forehead panel to balance the weight.  There is also a piece of wire that runs down the back of the head for balance.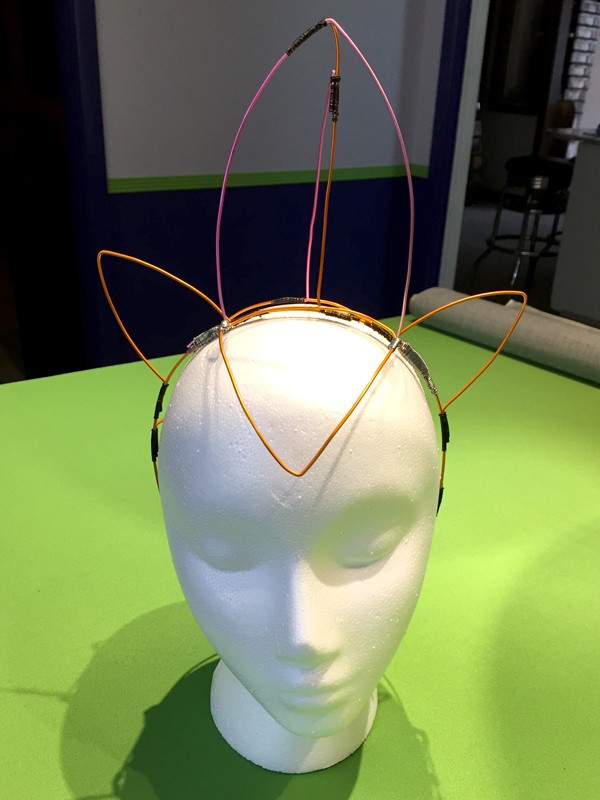 Here's the frame all finished.   A few tweaks were made as the piece was embellished, but this is the general shape and size.   Next the frame parts that would remain exposed were wrapped with grosgrain ribbon.    I didn't take any pictures of this part of the project.  Not terribly glamorous, but necessary.   I figured the grosgrain would offer a bit more grip for the wearer of the piece.  I don't know about other people, but my hair is pretty slippery, the more tooth the better on a head piece.
Now that I had the bones of the piece in place, it was time to start sketching.   By now I had made a few more components and it was time to play.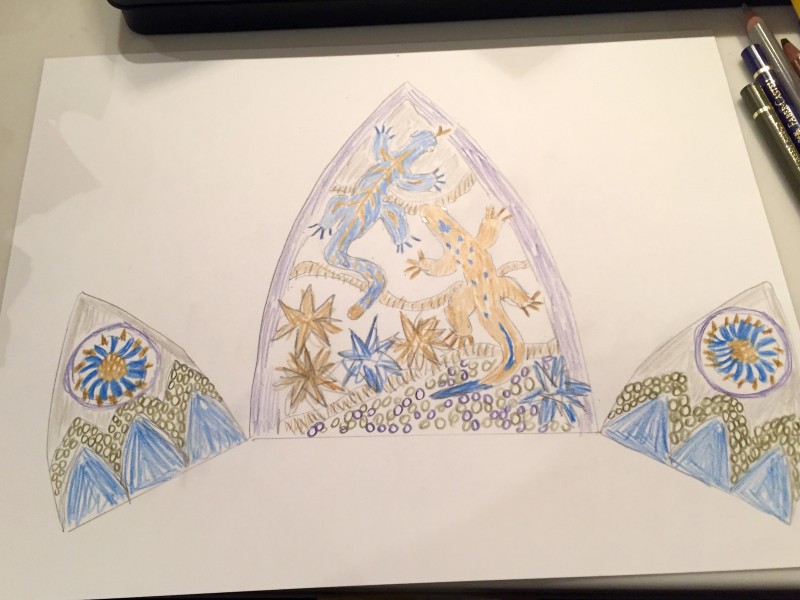 A lot of people ask about my design process and if I sketch things out ahead of time.   The answer is not always, but sometimes it is definitely necessary.  This was one of those times.    Next I made some paper templates, curving the bottom edges so that they followed the shape of the frame.
The next challenge was discovering that the fabric I had initially decided to use wasn't going to work.  I have been making pieces with marine vinyl for a while.  Diane Fitzgerald introduced me to this fun surface a few years back.   It's great because the edges don't fray, and it comes in great colors.   I had some lovely gold, but it was way too stiff.   Experiments showed that it wasn't going to do what I needed it to do.    I did have a roll of fashion vinyl on hand, but it was silver.  It was the perfect thickness and had a nice hand to it.   Enter Lumiere paints.   I cut off a piece of vinyl and got to work painting.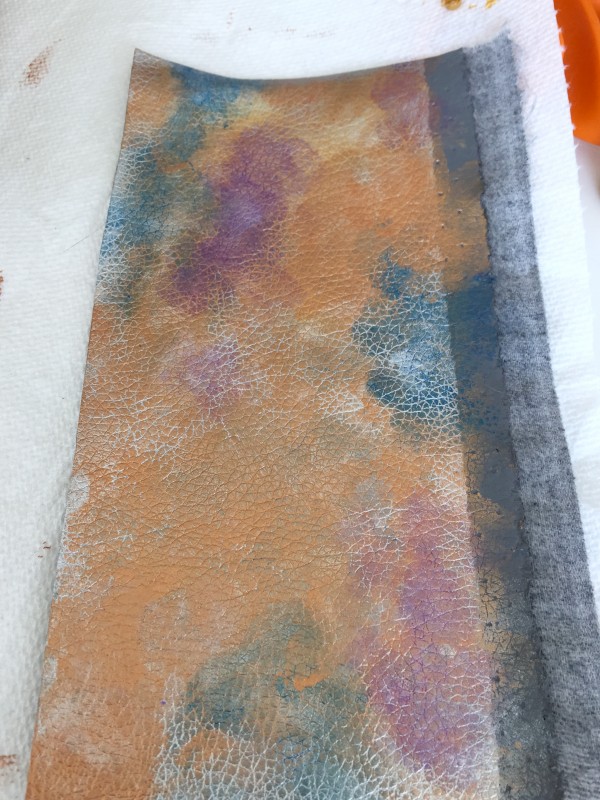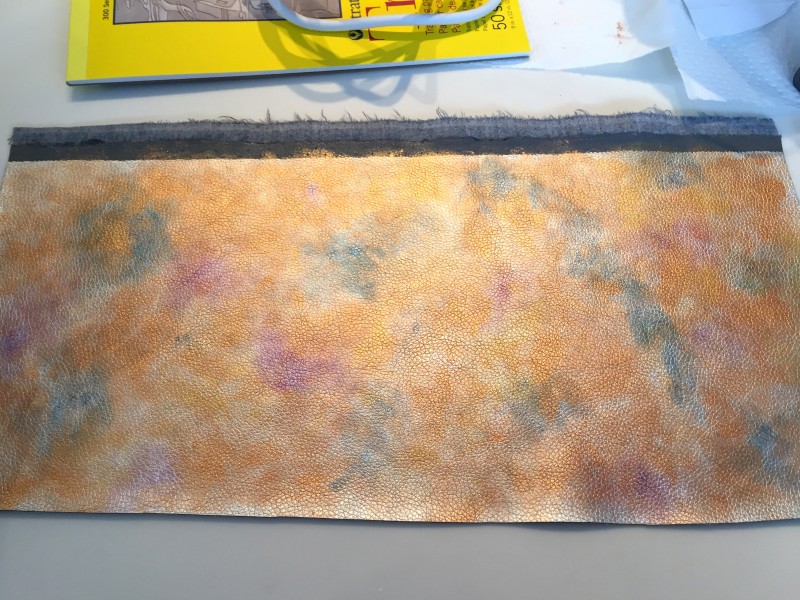 I wanted a mottled look, and I wanted to pull in a bit more color in a subtle way.   Thank goodness the colors held.  I heat set it with my heat gun for extra insurance.
---
---