Fancy photos were taken before sending the piece off to the TOHO folks.  We even took a few of me wearing the piece.    Then the piece was boxed up and sent off 2 day air.   All set to arrive in plenty of time for the deadline.  Or so I thought…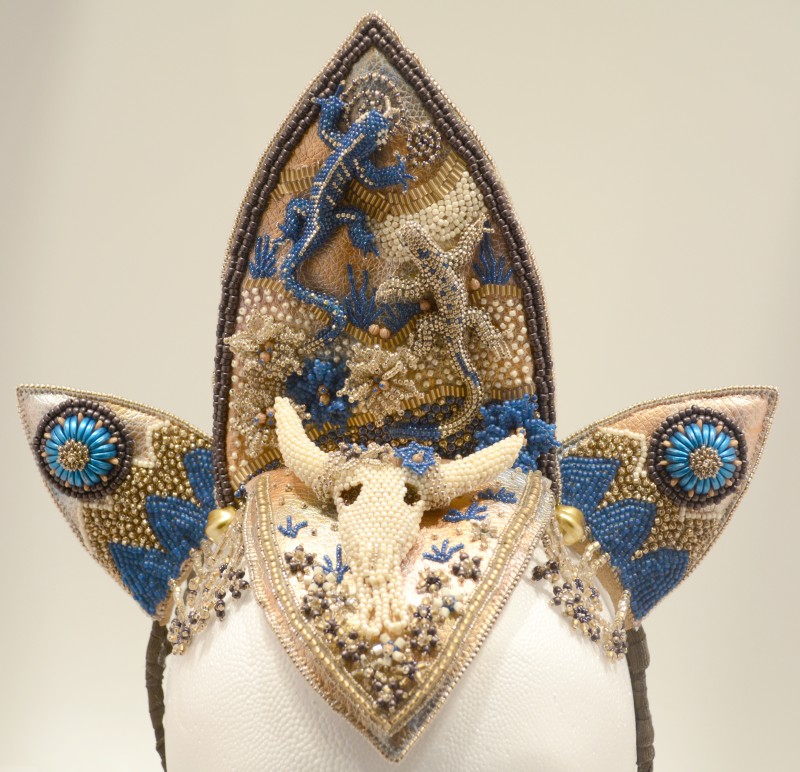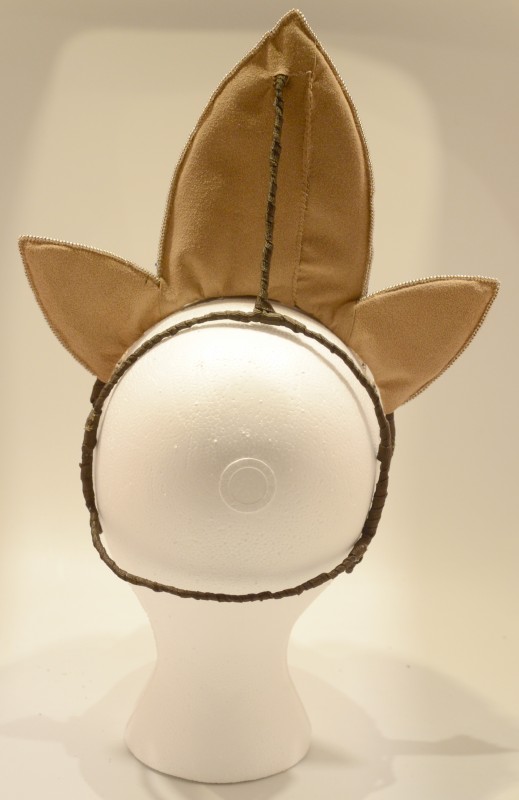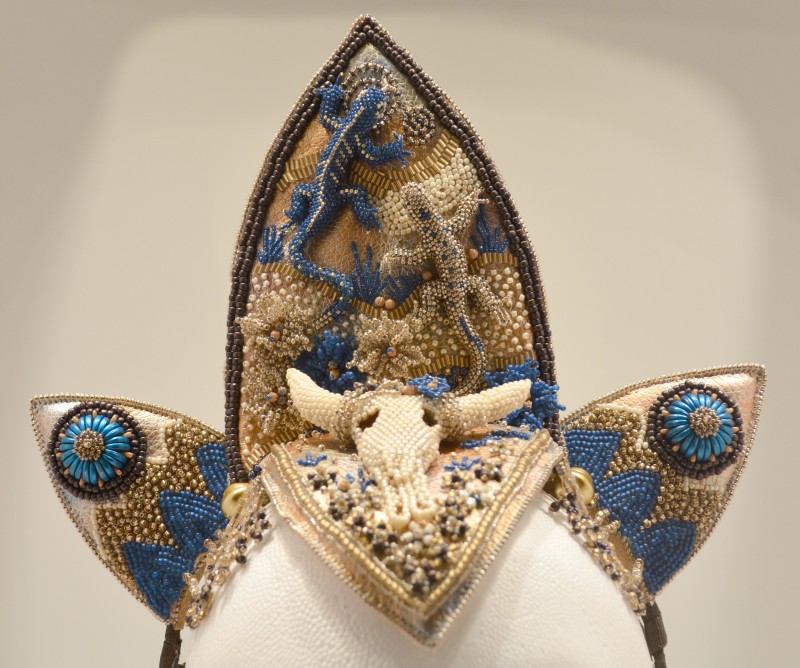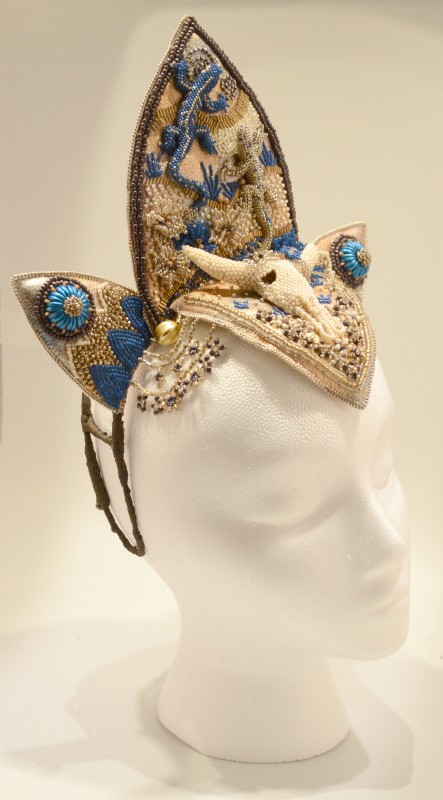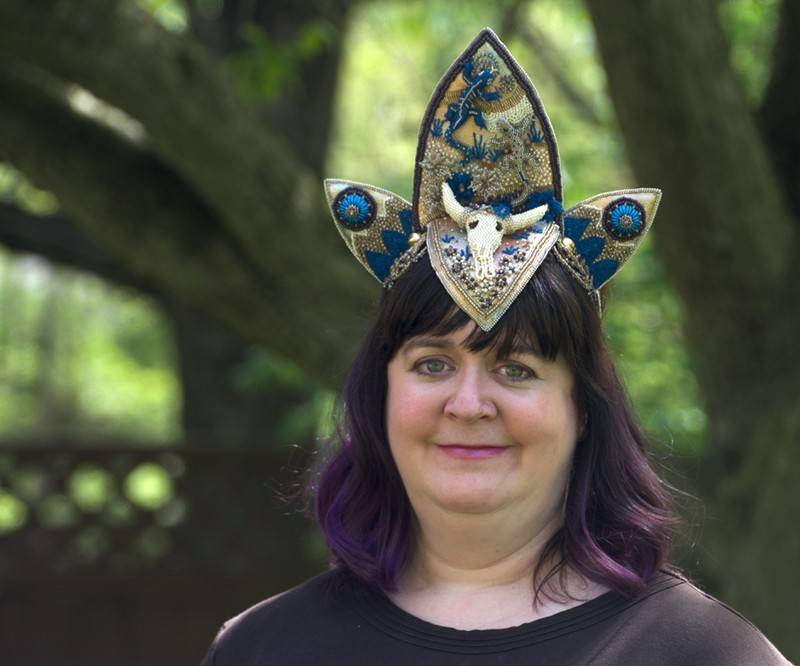 I checked in a few days after sending the piece to make sure it arrived safely.   I never received a response.  Life got busy and I just assumed that all was well.   A few weeks later I checked again.  This time I received a response saying that my piece hadn't been received!   ACK!  Insert all sorts of expletives here.  A tense 15 minutes of googling found that my piece had been sitting in the Boise post office for the last 28 days.   ARGH!  A few panicked emails, and my piece was picked up by the Starman folks the next day.   Less than a month before it is to be displayed at the Bead and Button Show in Milwaukee.
I was greatly relieved to finally see it on display with it's counterparts.   Everyone else's pieces were delightful, and I was clearly not the only one who found the color selection challenging.    The other entries can be found on the TOHO facebook page here.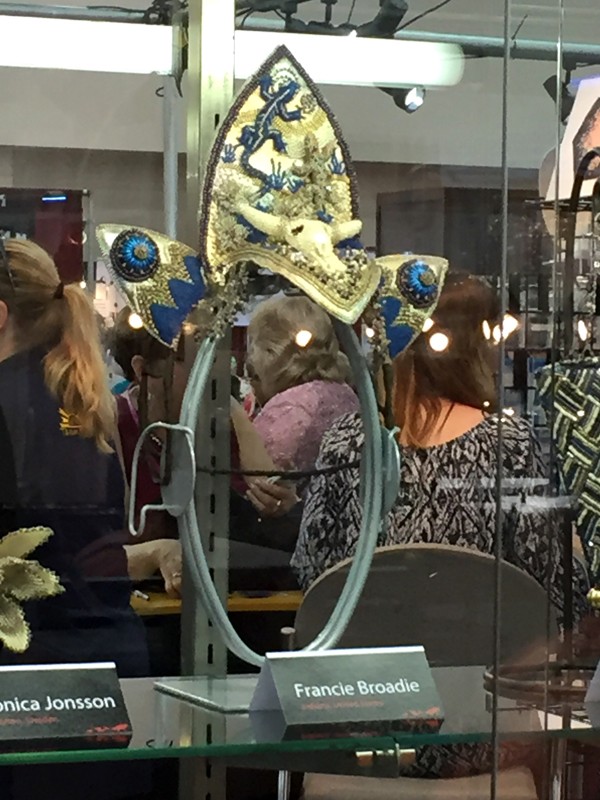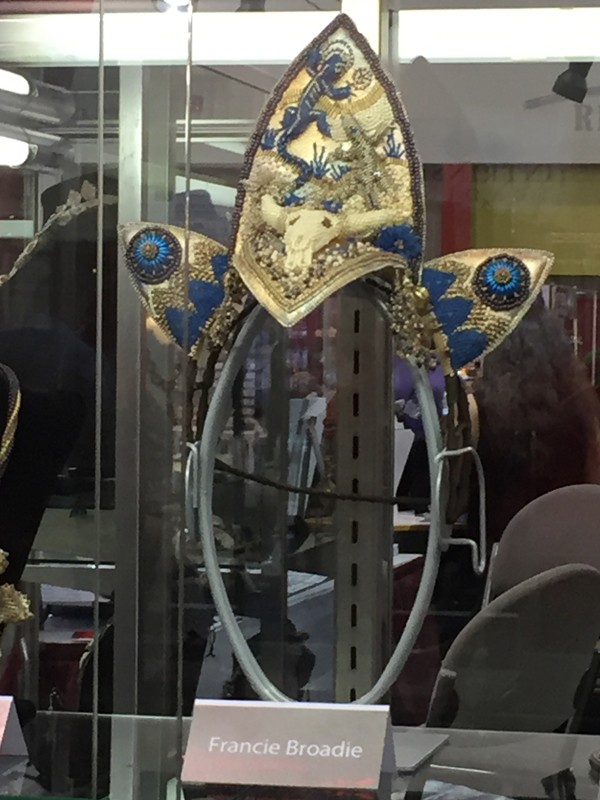 Well, that mostly concludes the saga of how to make a challenge piece.   Now the pieces will be on display at the TOHO Glass Village/ Glass Museum for the next year.    I won't see it again until next year's Bead and Button Show, unless someone wants to send me to Japan…

  All in all it was a great experience.  It certainly stretched me out of my comfort zone in many ways.  I learned a lot, and look forward to making some more big show pieces in the future.    Hopefully I will be invited back again some  other year.
---
---