A while back, the lovely Karen Williams invited me to a "support group" for all those un-finished objects that all beaders have.   I hopped right on board.  I have an entire set of drawers full of UFOs!  One of the perils of being a full time beader and designer.   Inspired by the rest of the group, I resolved to tackle the drawers.  I went through each drawer and catalogued what was there and what needed to happen for it to get finished.  I also pulled out the things that I knew I would never finish, and I pulled out the things that were kits that hadn't been started. I had 4 drawers of projects to cull.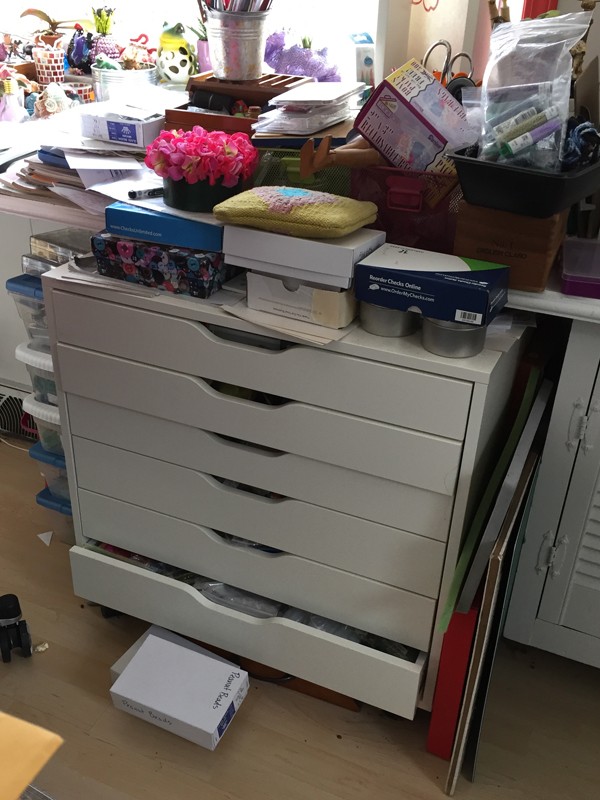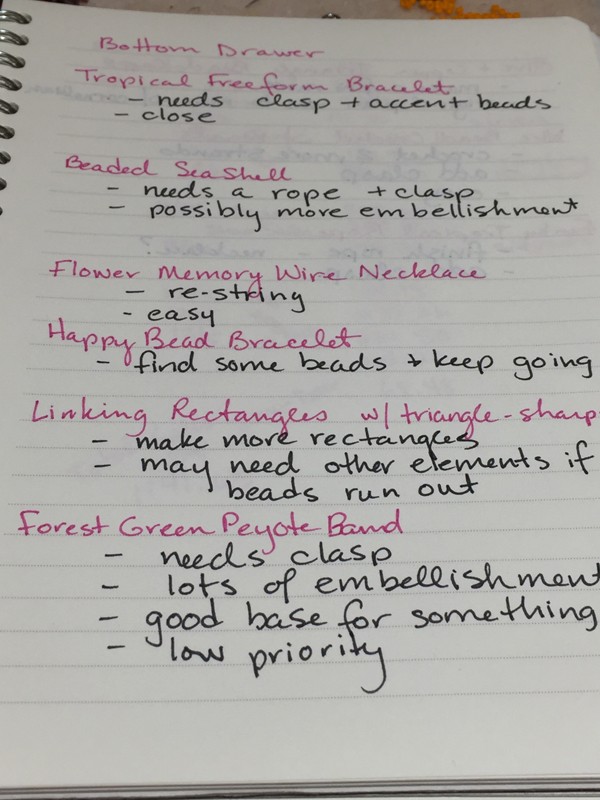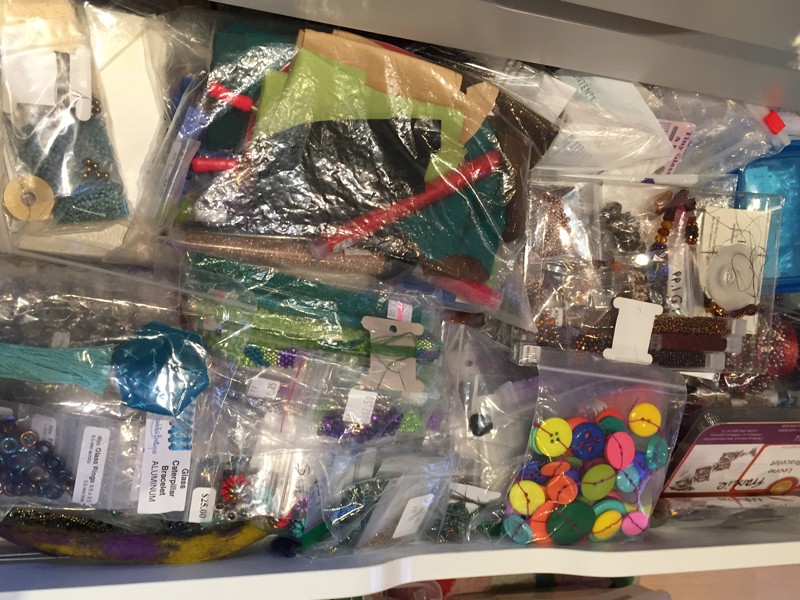 What I learned was that pretty much everything there was there for a reason.   A problem was encountered: maybe lack of supplies, maybe technical difficulties, perhaps even insufficient skill level at the time of the project. Some of the reasons were small.  Those are the projects that get pulled out when it's show time and I need some quick inventory.  I think I found at least 7 bracelets that just needed clasps!
I managed to finish a few quick fixes.  I have three major UFOs that I would really like to finish this years, but an unexpected vacation and a secret bead project have kept me from tackling those just yet.   For the reveal, I decided to go with a project that has been languishing for at least 5 years.   In addition to the pile of nearly finished bracelets, I found 6 crocheted ropes just waiting to be finished.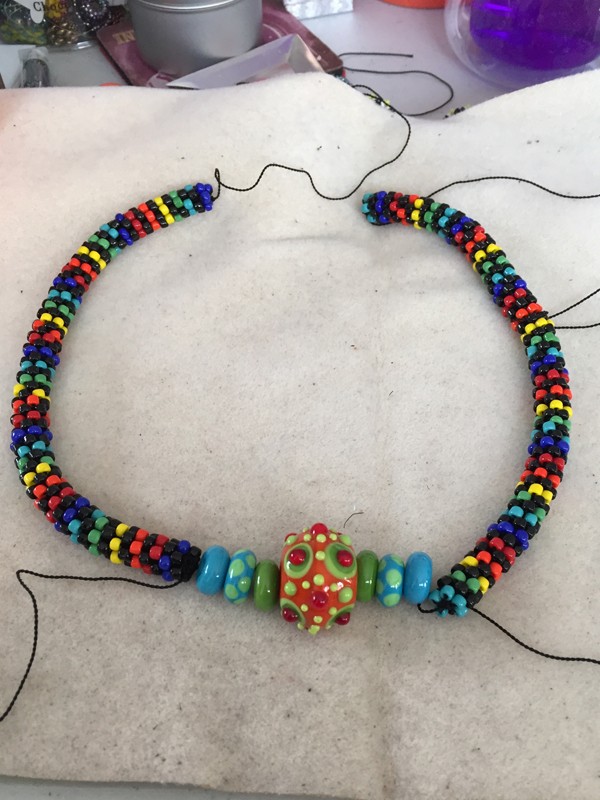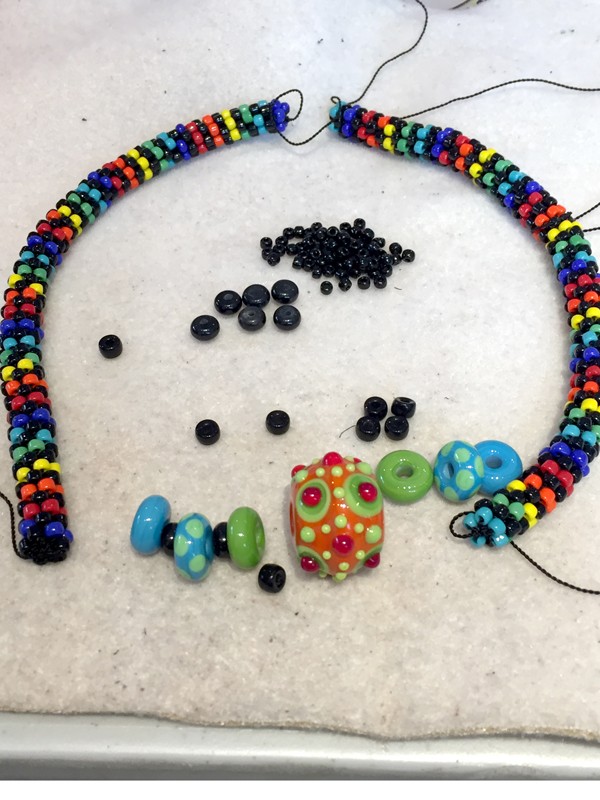 This pair of ropes was completed shortly after I learned to do bead crochet at least 5 years ago, maybe longer.   I had made several bangles with a similar color scheme.  I think I originally planned to make more bangles, but I got inspired to hunt for lampwork beads to match.   I found these beads at the Bead and Button Show several years ago.   They were carefully wrapped in tissue in the same bag as the rope.   Now they have been joined together.  I added a few onyx spacers to tie the lampwork in with the ropes. The clasp is sterling silver with a black stone of some sort in the center.   I am quite pleased with the outcome.  It inspired me to dig out the other ropes, but alas, I do not have the requisite focal beads to pull the others together just yet.  I guess I know what I'll be shopping for in June.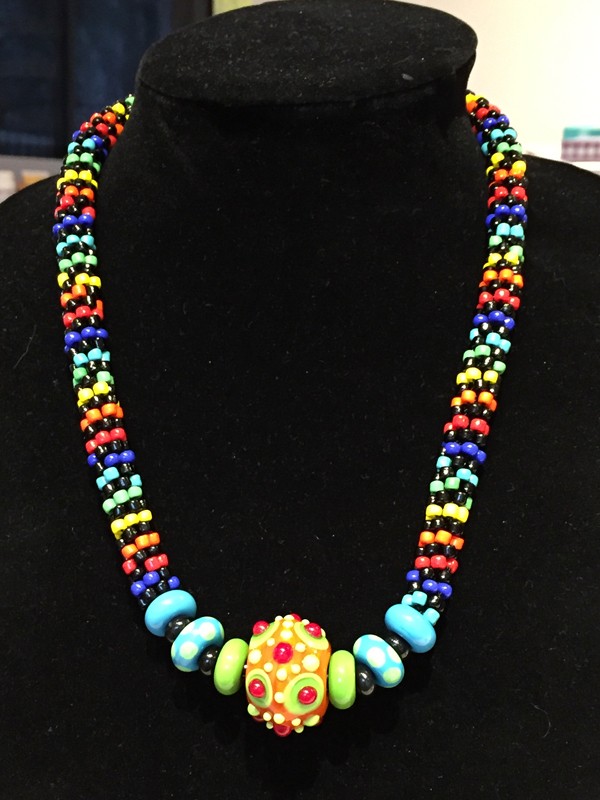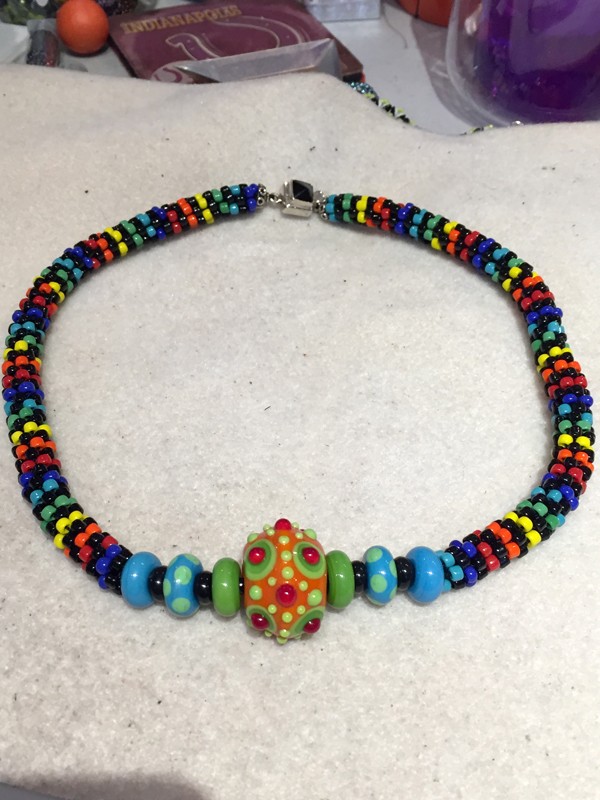 I also found this cute little dagger bracelet.   It's so wiggly, I can't stop playing with it!  I added the perfect purple slide clasp, and reinforced the whole dang thing since it seemed like that would be a good idea.  I think this one will be worn a lot.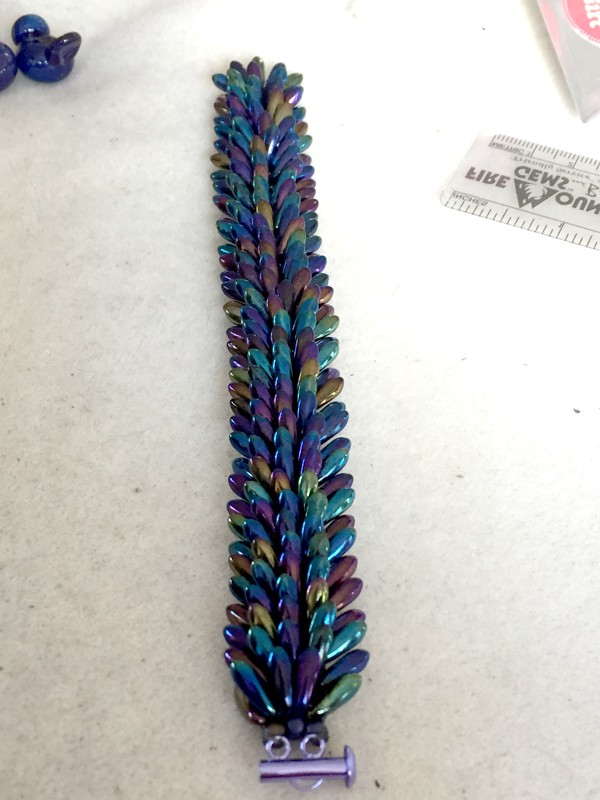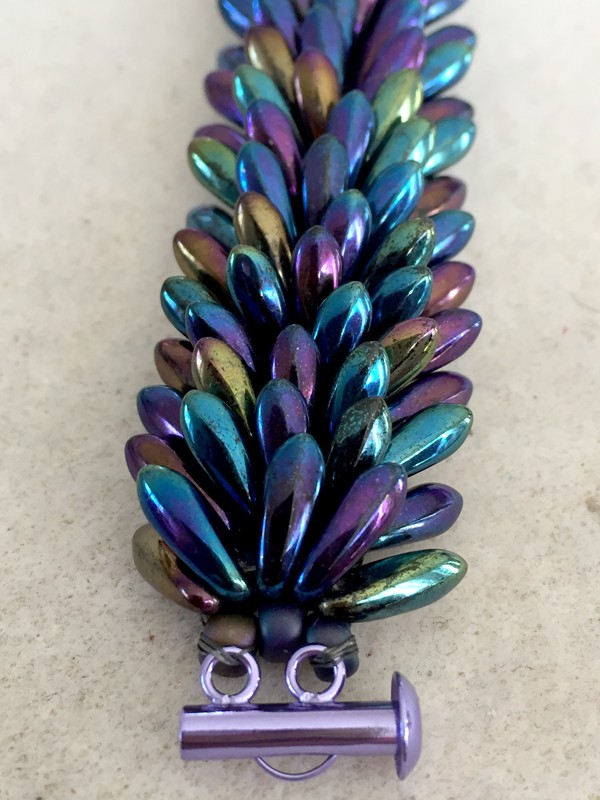 It has been fun seeing what everyone else in the group has been working on. I look forward to seeing which projects they chose to finish for the blog hop.   Pop on by everyone else's blog to see what they have been working on.
---
---