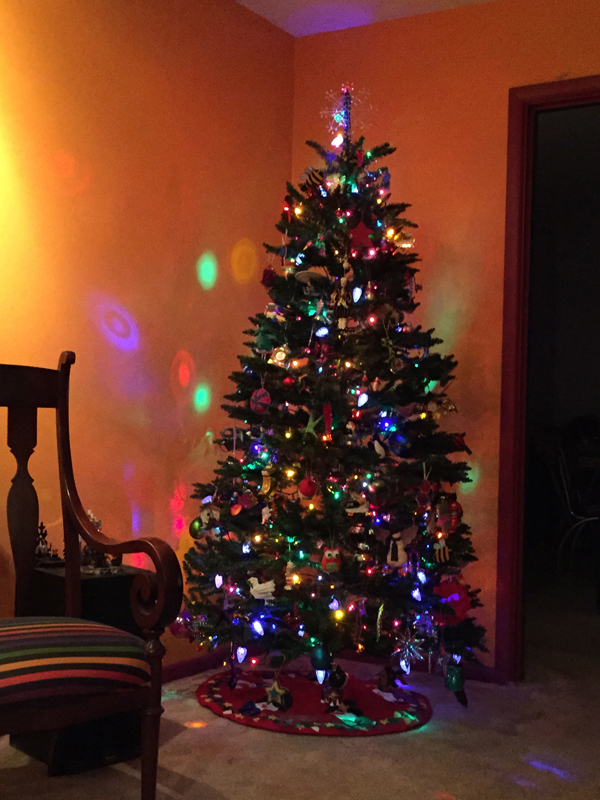 In November I received an e-mail from the lovely Karen Williams of Baubilicious looking for people to participate in a handmade ornament swap.    It sounded like too much fun to pass up, so I signed up.  Karen paired me up with Lori.  We swapped a few e-mails back and forth discussing our styles and color preferences, then we both got to work.
I actually ended up making two ornaments because I was having so much fun. The first one took almost no time at all because I dug through my beaded bead box and found a bead in the perfect colors.   I had been making earrings, so I had lots of little odds and ends of beads laying about.   I coiled up the bottom of a piece of wire and loaded it up with beads.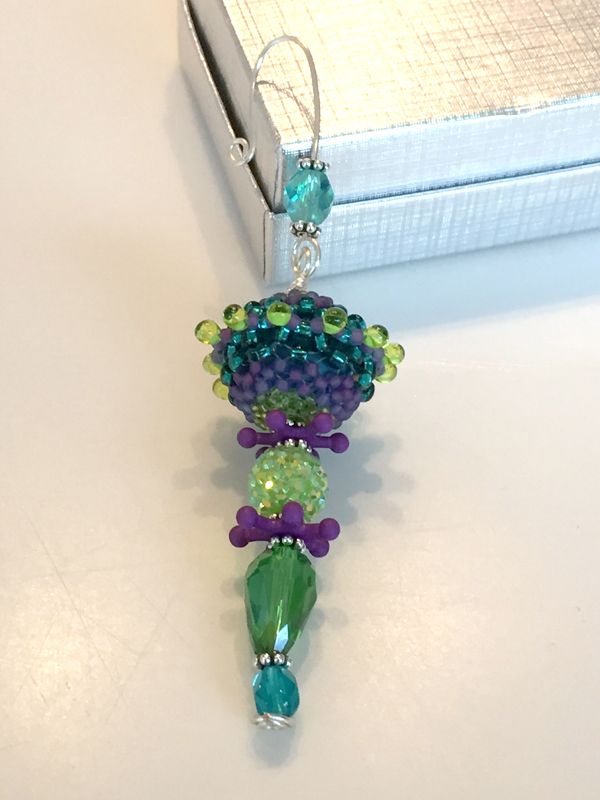 After that one I was still itching to bead, so I busted out the Superduos.   I started in the center and just kept adding beads until I liked it.   I might need to make one of these for myself.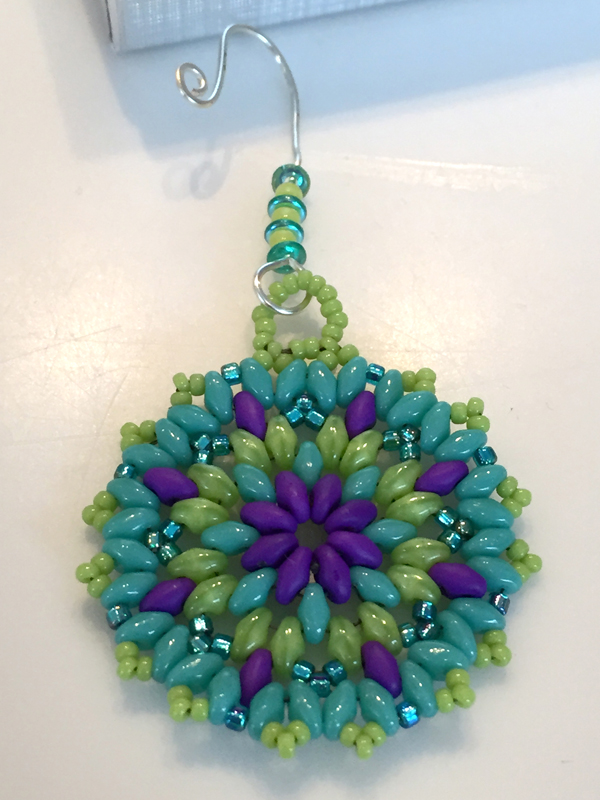 As you can see from the photos, in addition to the ornaments I whipped up a few embellished hangers.
When Lori's package arrived, I was super excited.   I opened it right away and forgot to take a picture of the lovely packaging.   Oops.
I was amused to find that we were both thinking along the exact same lines.   The ornament Lori made for me was quite similar in style to the one I made for her.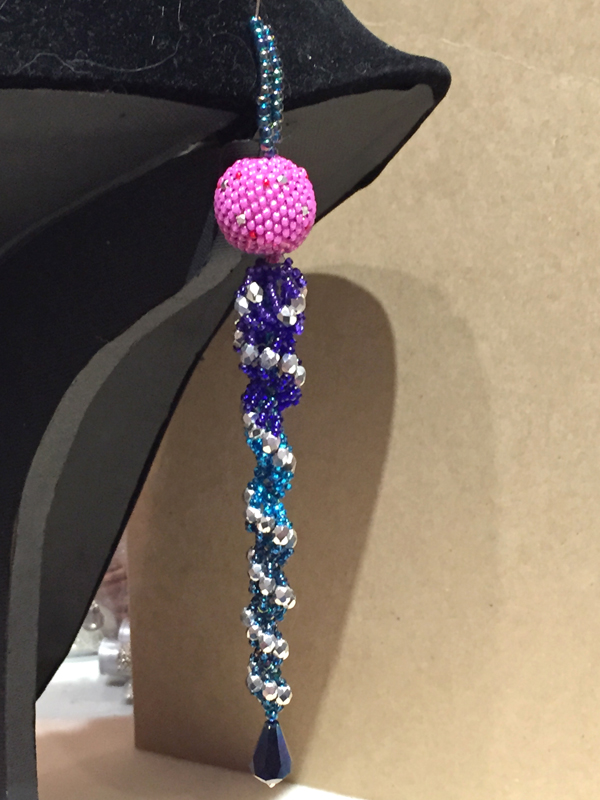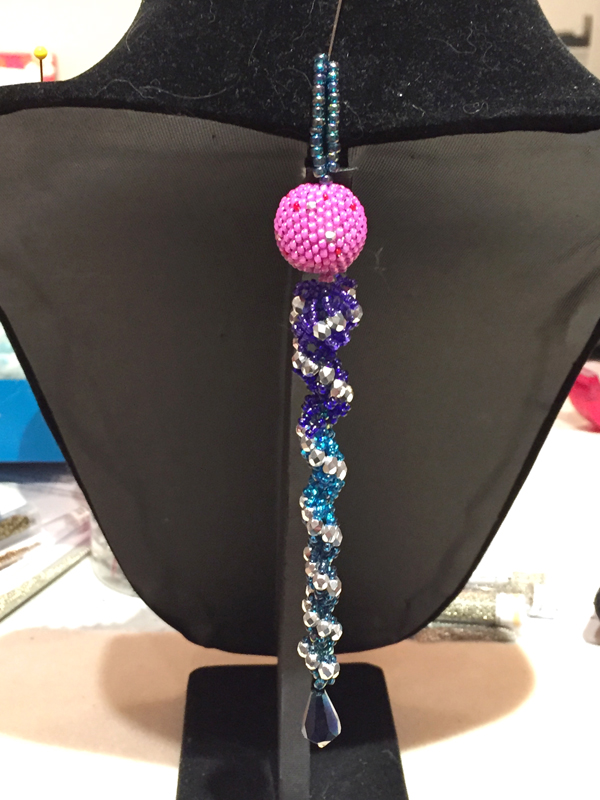 I love the colors and the long drop style.    It is perfect for my hodge podge tree of special ornaments.    In addition to the perfect ornament, Lori also sent me some lovely Canadian treats.  I'm looking forward to digging into those soon.   I just wish it would get back to appropriate December temperatures rather than this 70 degree business.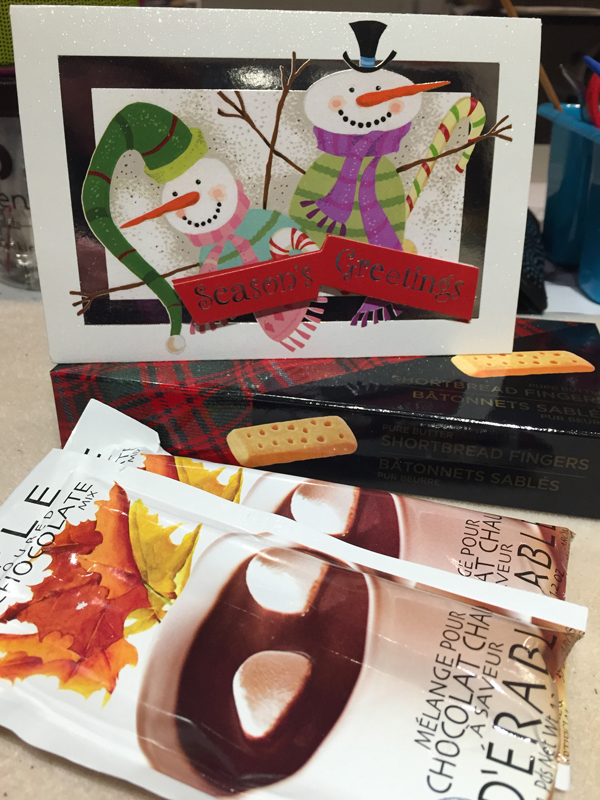 I'm so glad I decided to participate in this little swap.   It was a wonderful way to spread some good cheer in this crazy world.   Please stop by and check out everyone's blog to see what the other beaders have made.
Karen Williams and Carrie Johnson
Francie Broadie and Lori Finney
Liz Hart and Becky Clay
I will leave you with this photo of my lovely assistant modelling another ornament I made recently.   Happy Holidays everyone!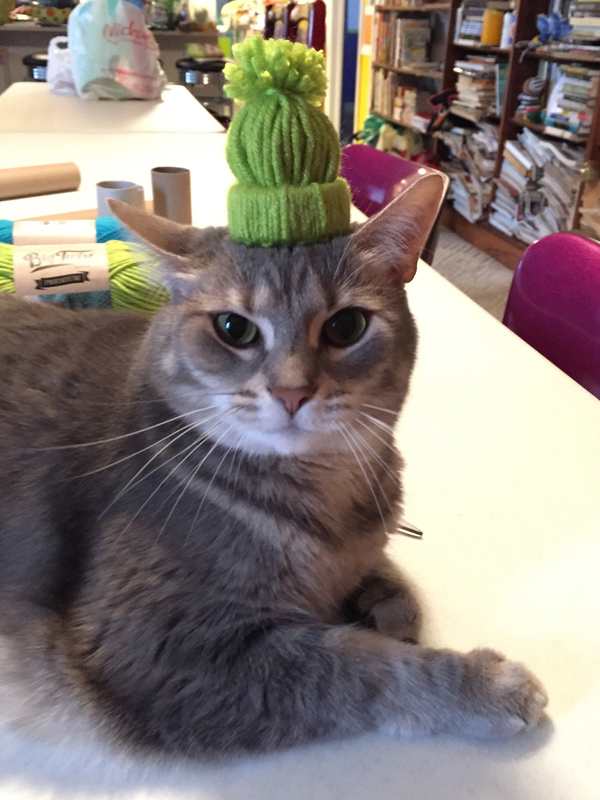 ---
---