Is anyone still there besides spammers selling knock off purses and sunglasses?     Just in case, I thought I would fill you in on the latest bead news.
I just returned from a trip to Cleveland to shoot an episode of Beads, Baubles, and Jewels.     It was a great experience.   Everyone on the staff was kind and helpful. The taping part went well.  I am looking forward to seeing how it turned out.   New episodes will begin in January.  I'm going to guess that my episode won't air until sometime in February, given where it falls in the series.   I will be sure to keep you posted.
Next up, I will be teaching at Bead Fest in Philadelphia in August.   The show runs from August 20-24, 2014.    Here is a link to all of my classes.  I am offering 5 different classes. They are all great for the intermediate beader who wants to add to their repetoire.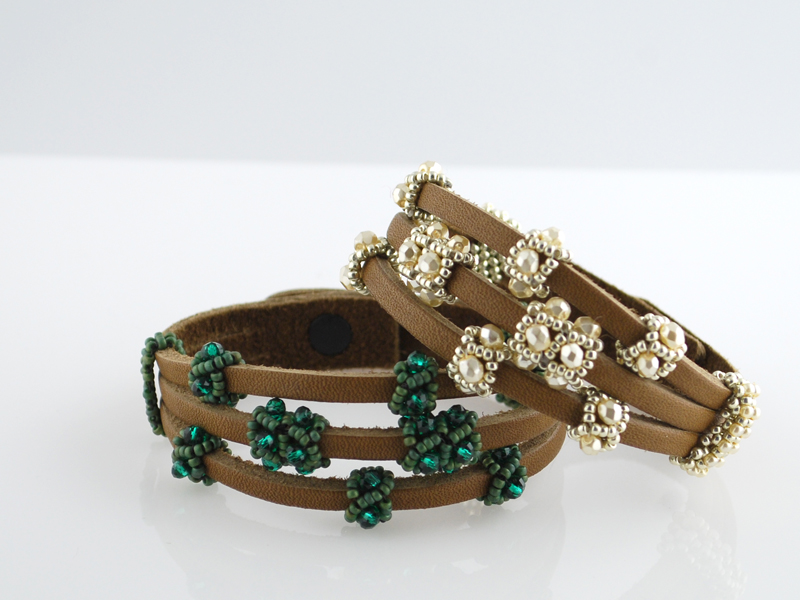 The Slip and Slide Bracelet is a great update on an old fashioned camp craft.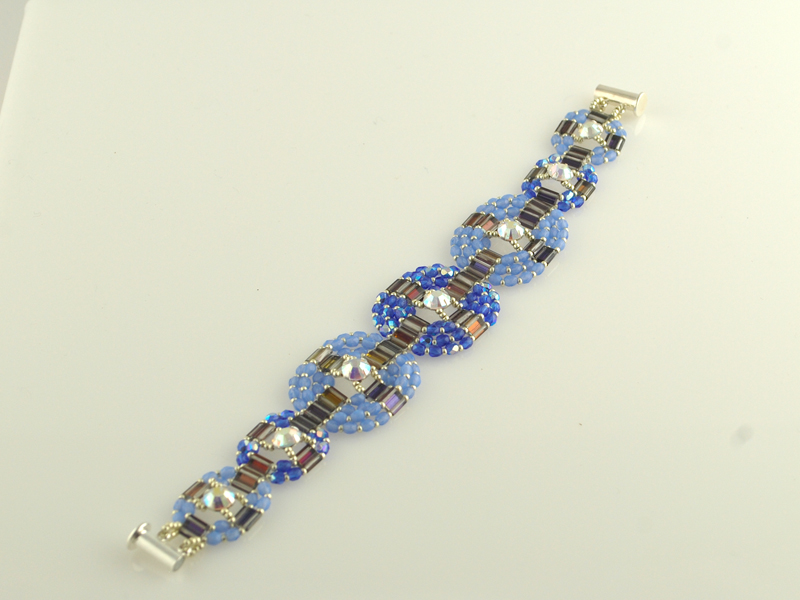 The Naughts and Crosses Bracelet is a sleek and sparkly number.  It's  good introduction to playing with two holed beads.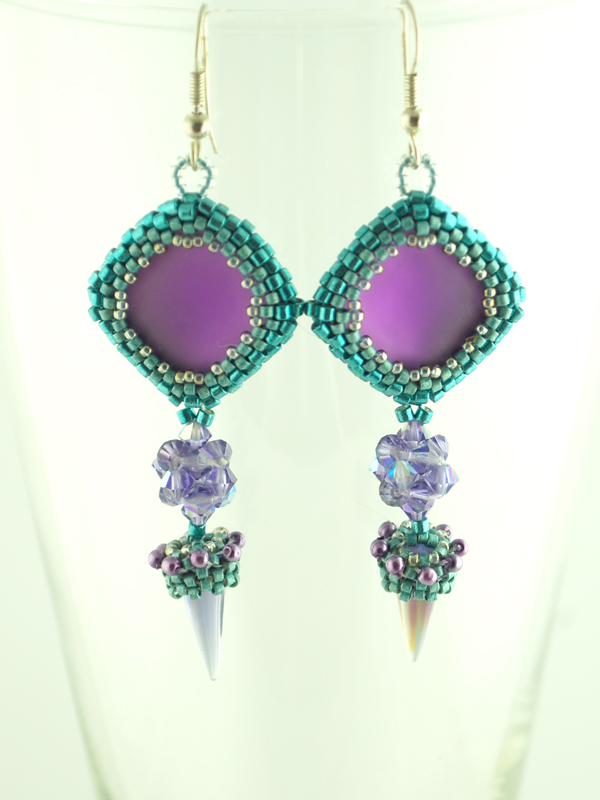 These Luminous Luna Earrings are show stoppers!  And the best part is that each of the components can be used separately if the whole combo is just too much for you.  Three pairs of earrings in one!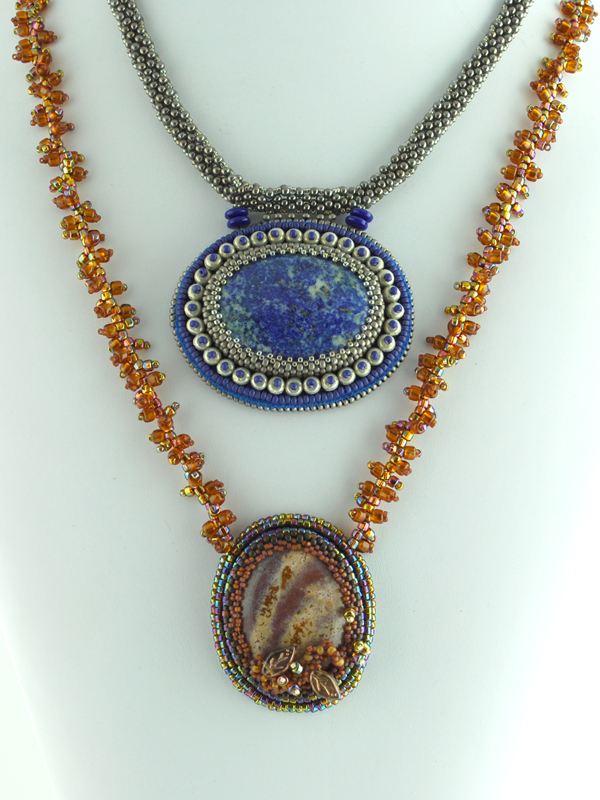 Learn the basics of beading around a cabochon, and some simple bead embroidery.   It's a skill that all beaders should have.   

And since it was so popular last year, I'm bringing back my Linking Rings bracelet.    Three different kinds of herringbone links and a cute little peyote toggle.  It's a lot of visual bang for your buck.
I hope that you will be able to join me for one or more of these classes.   It's a fun show, with lots of other great classes too.   Please feel free to contact me if you have any questions.    There will be multiple color choices for each of the kits.   Plus I will have some other fun kits for sale as well.
---
---