Today has been spent staring at the computer trying to decipher bead numbers and colors.   I have placed 4 different orders in hopes of having all of the right stuff to assemble kits next week.   I like assembling kits, but ordering all the bits is tedious.    And it's so hard to judge color through screens and catalog pages.  I just cross my fingers and hope they all go together when they arrive.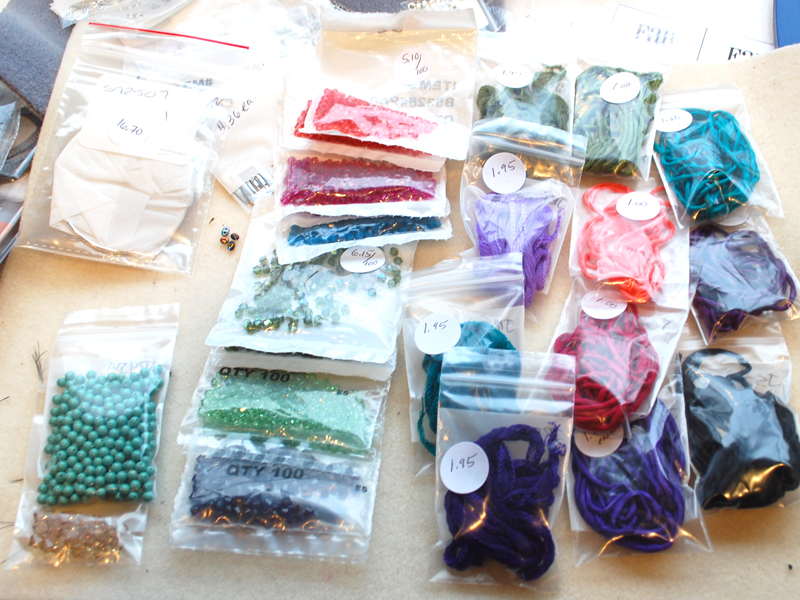 The first round of parts arrived yesterday. Sadly most of those sparkly Swarovskis are not for me…
In the mean time, I have been a beaded bead making fool.   18 beaded beads in 3 days is pretty good all things considered.    I am absolutely loving these little guys.   I threw a few extra superduos on one of my bead orders for experimental purposes.   Here's the top down version of the first set of beads made.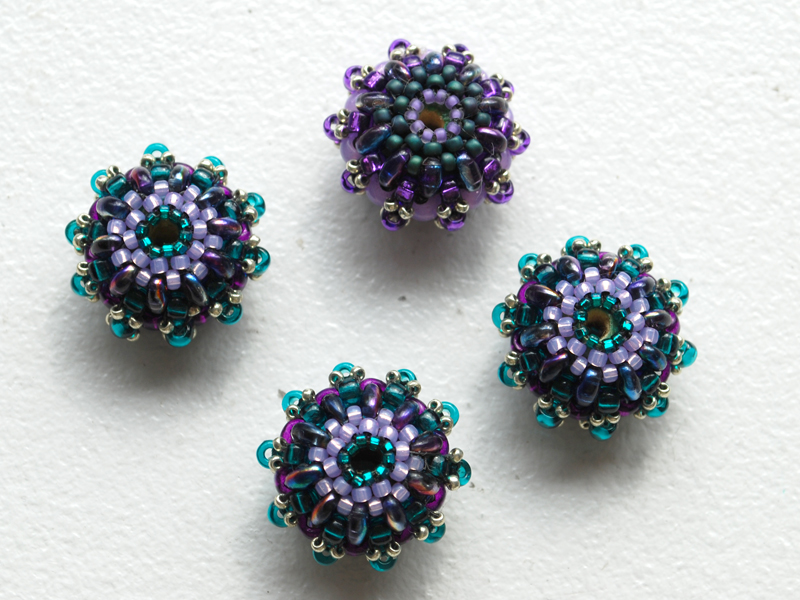 And here is the side view.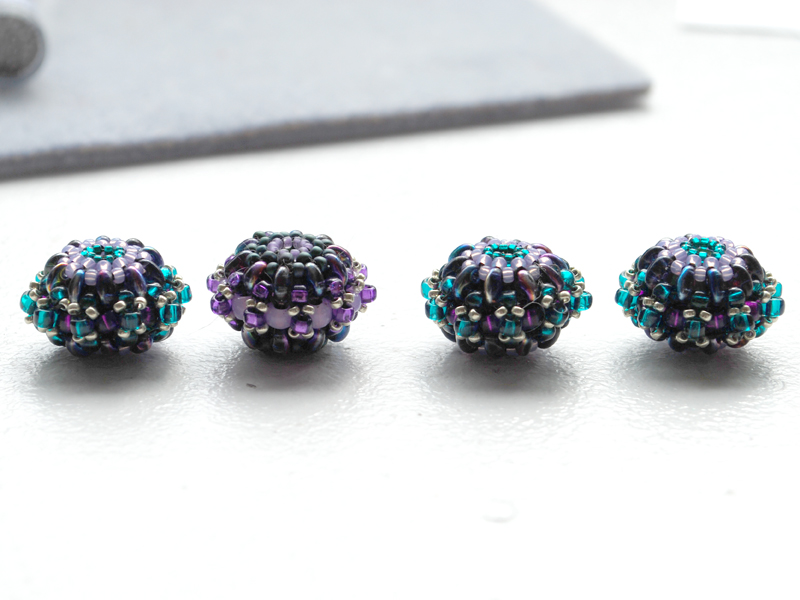 I made some small twin bead beaded beads to accompany these beads. Then I made a set in raspberry and gold.  I think I might like these even better.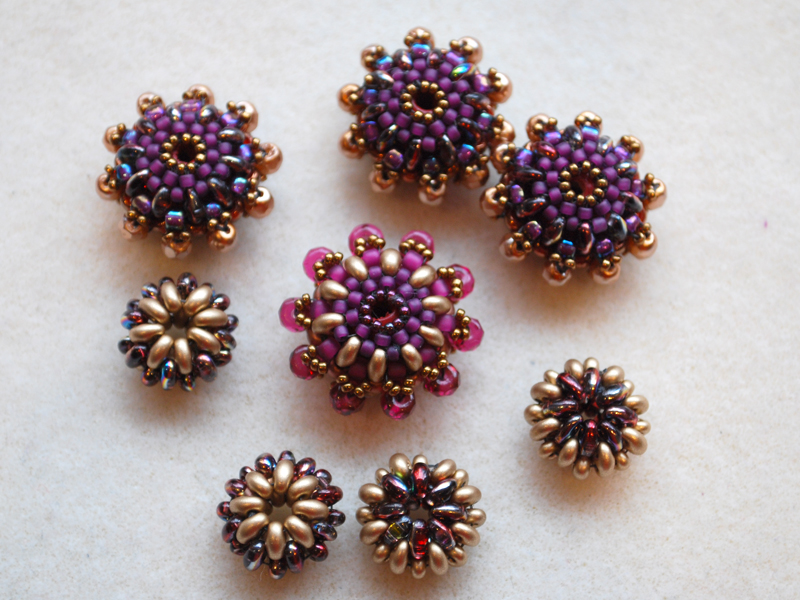 I am toying with how I plan to string these.   I think they will be necklaces.   The first set has been threaded onto a lovely teal silk cord.  I am thinking it needs some chain too.   I'll keep you posted on how it turns out.    I need to make another set, I'm not sure what color combo to play with next.   I think these beads would be cool stacked up in a pendant too.   So many ideas, so little time…
---
---