This piece is finally coming together.  It's looking like it's actually going to work, but the deadline keeps looming.  In the mean time, other obligations keep sucking up my beading time.
Now it's time to start on the forehead panel.   You might remember that my initial sketch didn't include this piece…   Time to start designing again.
This piece also came with a structural challenge.  I knew I wouldn't be able to get my needle in the space between the wires to whip stitch this portion as I had the other sections.   The easiest solution was to add a bit extra to the top of the panel and  thread the vinyl through the gap, and attach it to the back side of the piece.   A little extra trimming was necessary in the end, but it worked out well.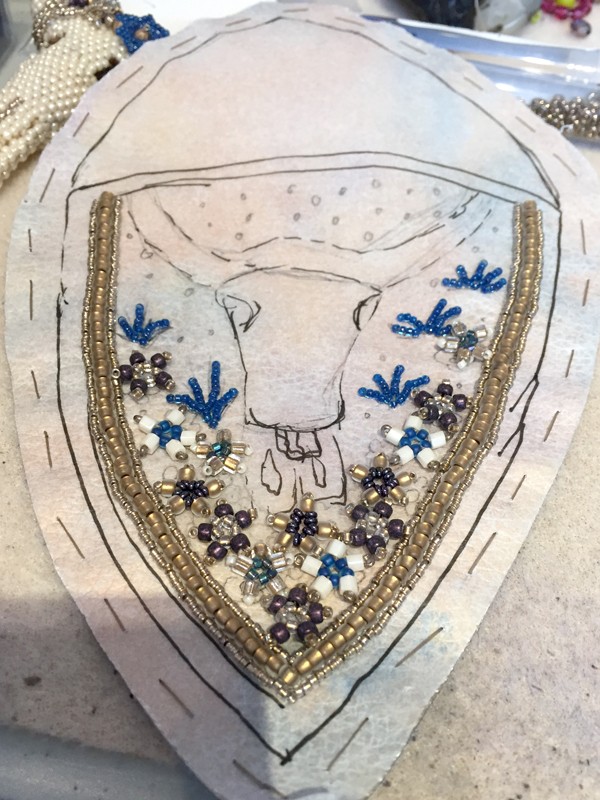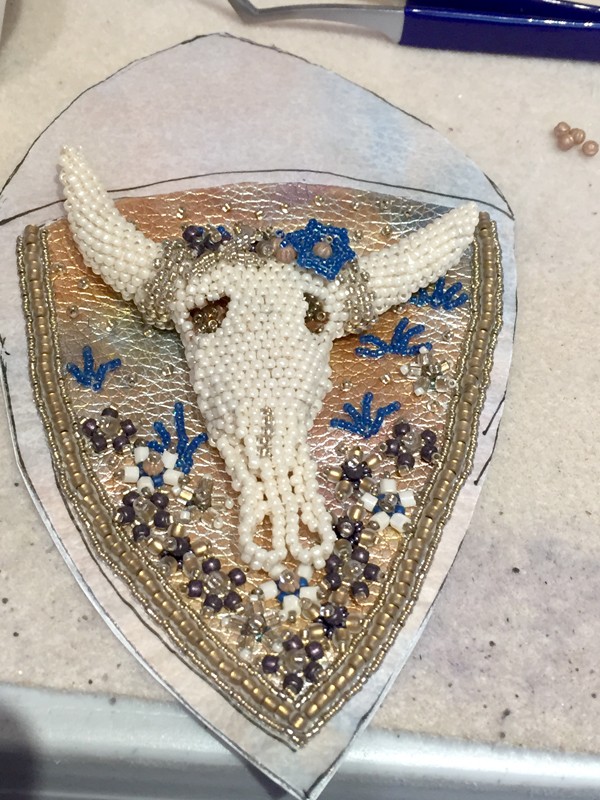 Things are getting close now.    The forehead panel is attached and everything is looking good, but it still needs a little something.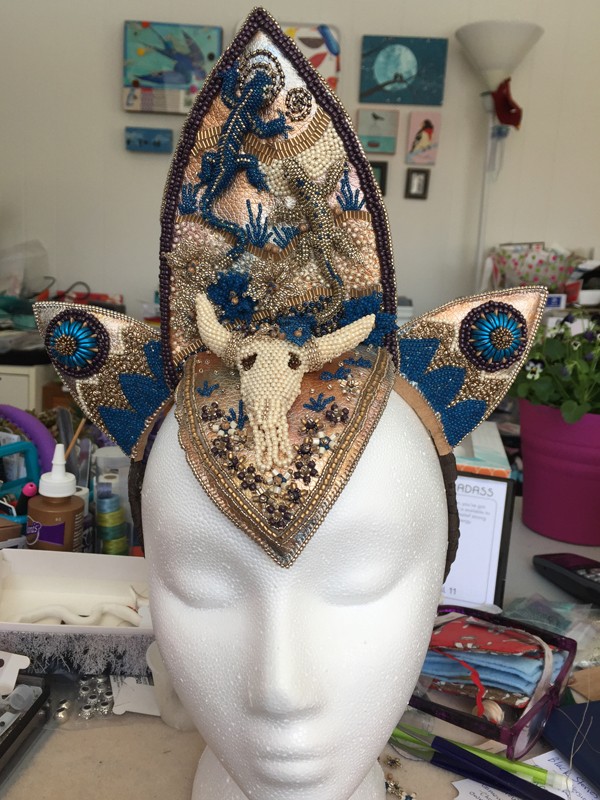 At this point I had used all but one of the types of beads in the kit   I really wanted to work in those big gold melon beads.   And I wanted to cover up that bit of ultrasuede that could be seen from the front.    Thinking back to those Brazilian headdresses, they all had some sort of fringe or swags to bring some movement to the piece.     Time to make more tiny flowers…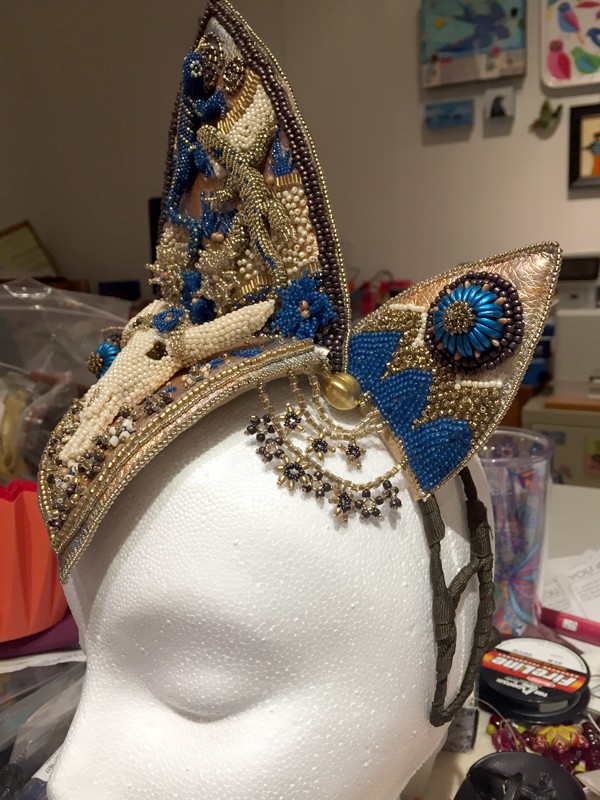 Swags added to both sides, and now it's time for some glamour shots.
---
---