I will be teaching two classes in Frankfort, IN at the Frankfort Library on June 15.   The Tila Circle Cuff will be the morning class.  Class starts at 10.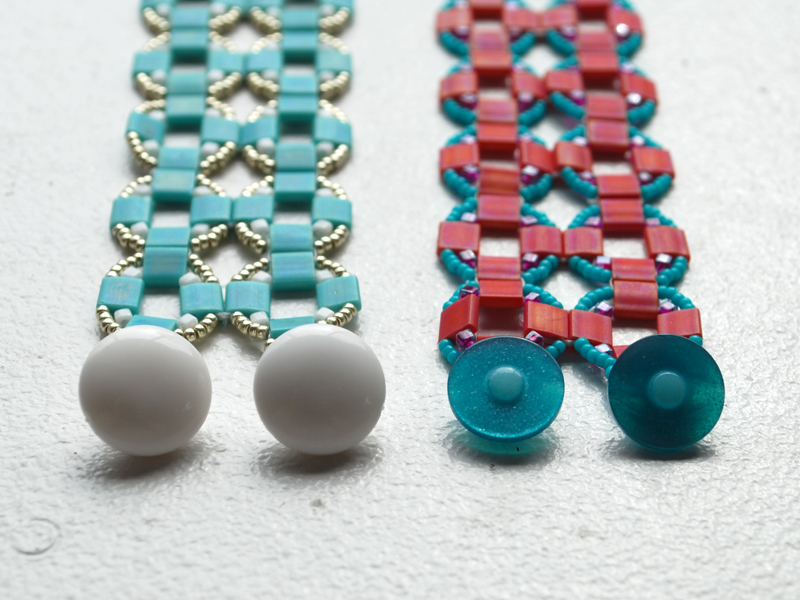 The class fee is $20 per student and the kit fee is $15.   There will be multiple color choices available. This class is suitable for an intermediate beader.
The afternoon class will start at 1:30.   We will be making the Shimmering Silver Bracelet.   This one uses multiple forms of peyote stitch and some fiddly assembly.   This class is also suitable for intermediate beaders.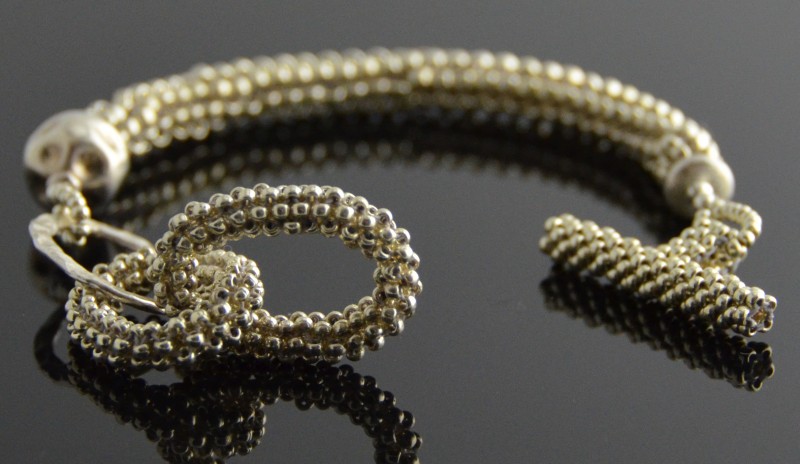 The class fee is $20 per student and the kit fee is $40.  This kit includes several sterling silver parts and permanent galvanized seed beads.   This kit will only be available in silver.
To sign up, either let me know you are coming, or contact Flo Caddell at the library. Here's the phone number:765-654-8746
And as a reminder, I will be teaching in Philadelphia at Bead Fest in August.    I'm teaching three classes there.   And there is still room in each of my classes. Here's a link to the post on the classes I am teaching.
I am also teaching for a private event on the 14th.   If you are interested in private lessons for a group or a special event, let me know and I would be happy to come up with a project for you.
---
---