After yesterdays triangles, I did manage to figure out triangle stitch in rows rather than in medallions.  I even managed to add a clasp instead of letting it languish half finished! Here's the close up, pre-clasp.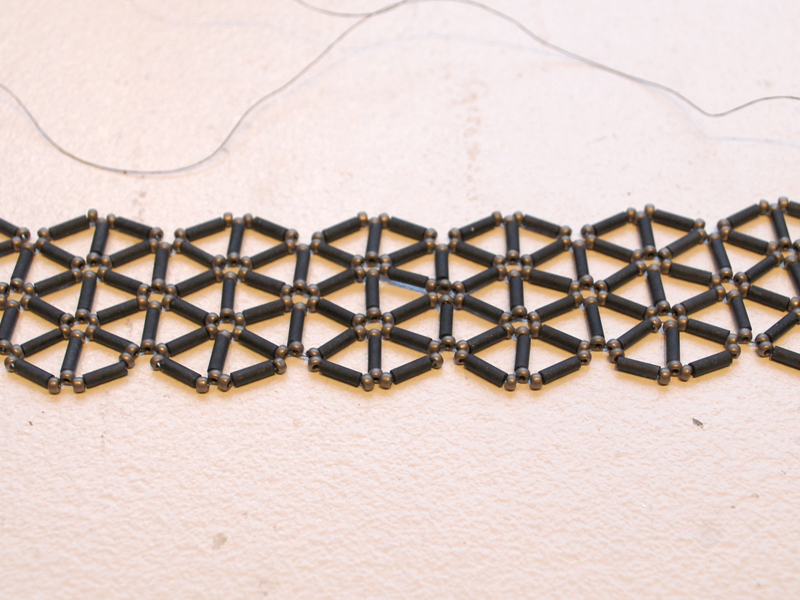 And here's the finished item.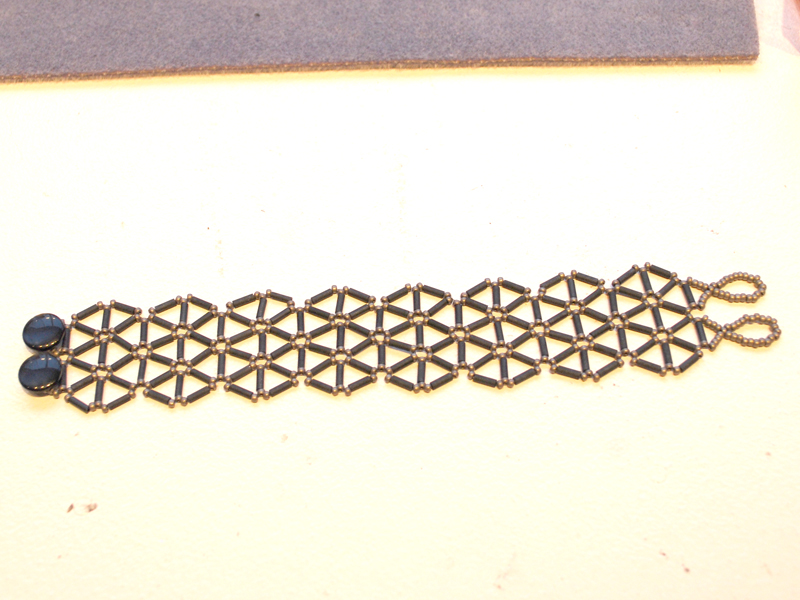 Please pardon the crummy photo, the sun has gone down already.    I think my brain is catching on.   I think I would like to try it again with smaller bugles, and perhaps a few more rows across.   I'll keep you posted.
On to the circles.   This is a design I have been playing with for a bit.   Here are three bracelets awaiting clasps.  I think a trip to the fabric store is in order because I apparently have no buttons in the stash for any of these color combos.   Hard to believe…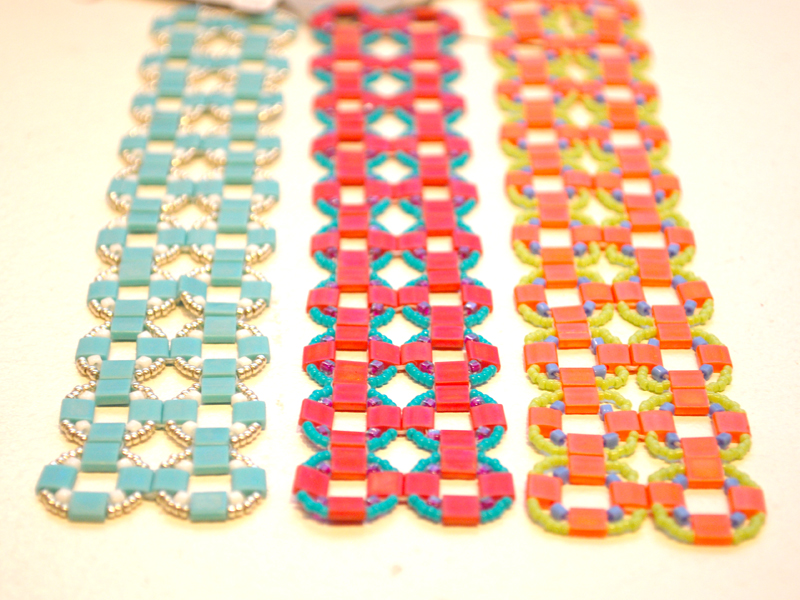 I am particularly enamored with the middle color combo.   That frosted red tila is a tricky bead to put with other beads.   It can look really dull and boring paired with the wrong color.
Here's the next color combo on the bead mat.  I can't wait to see how this one is going to turn out.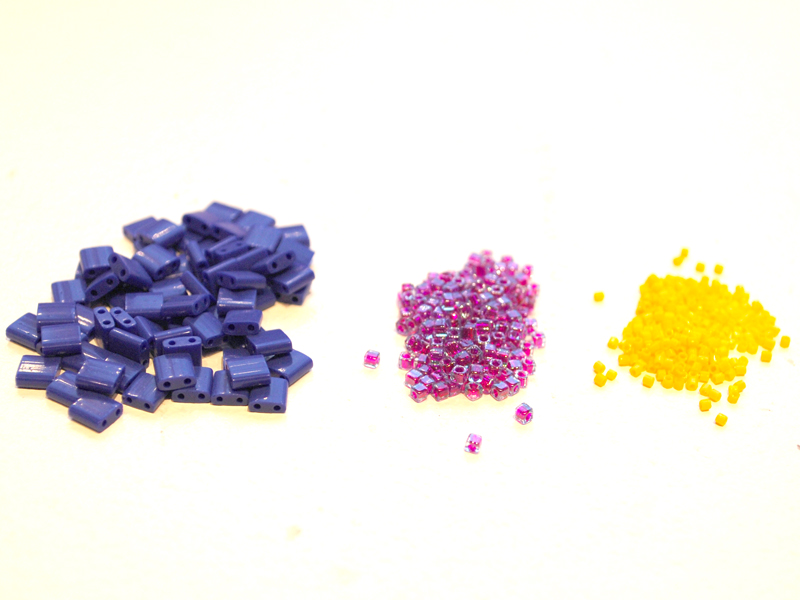 I think this design has lots of potential for different pieces.   I have already made earrings.   I am pondering beaded beads and perhaps some layered bracelets with rivolis in the center…
And in other news, I can't stop making yo yos.    Here's the latest batch.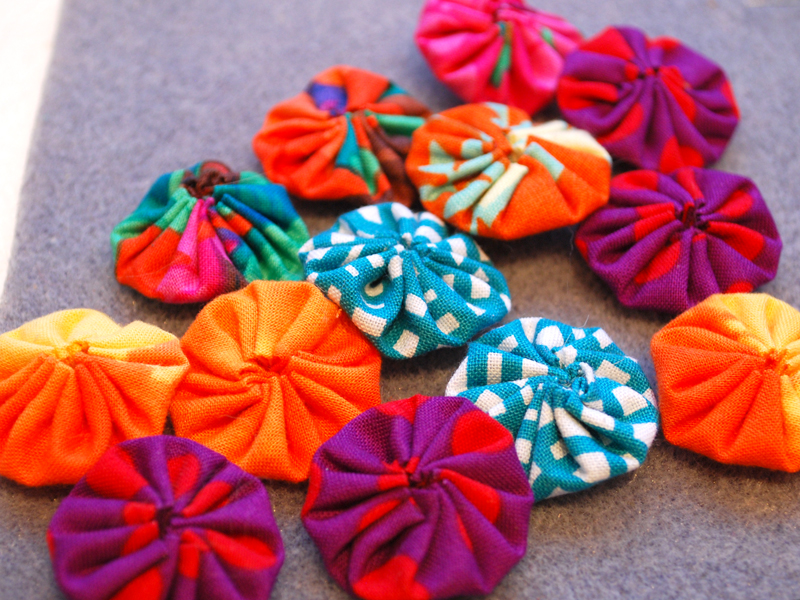 I think I have enough to play with now.    Experiments will commence next week…
---
---