With the fabric problem solved, I sat down to some serious bead time.   The first step was to transfer my design to tracing paper.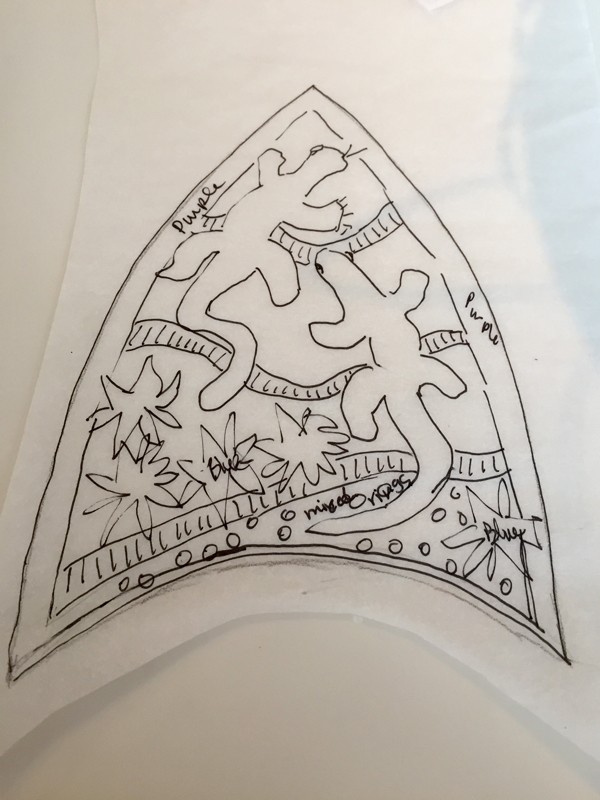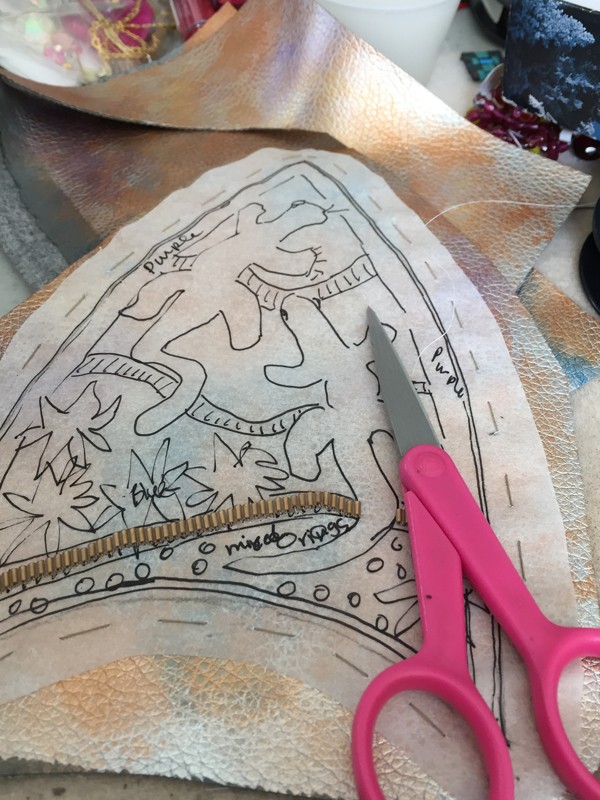 The paper then gets stitched to the vinyl and from then on, it's like coloring with beads.   Fill in the areas with the right beads, and remove the paper as you go. My super pointy tweezers are one of my favorite tools.  This is a great technique for all sorts of bead embroidery.   I filled in all of the parts, then added the lizards last, since I knew they would be sneaky thread catchers.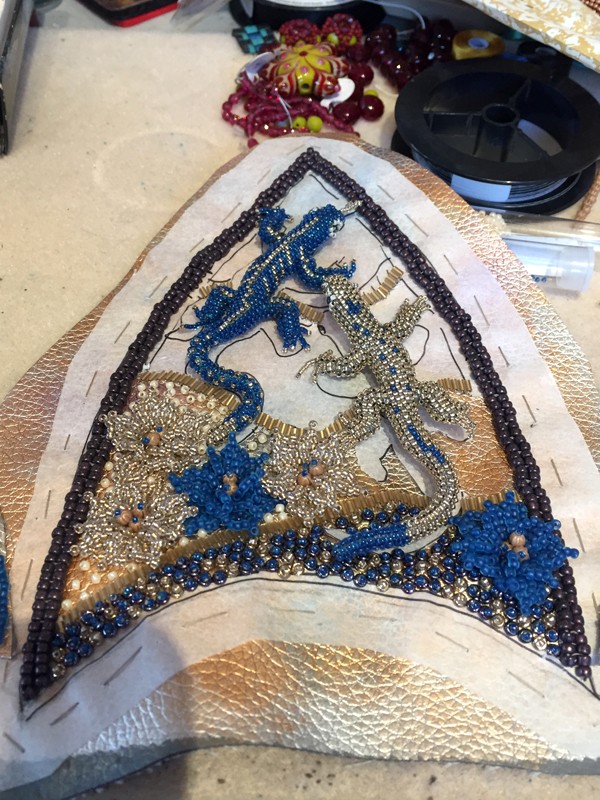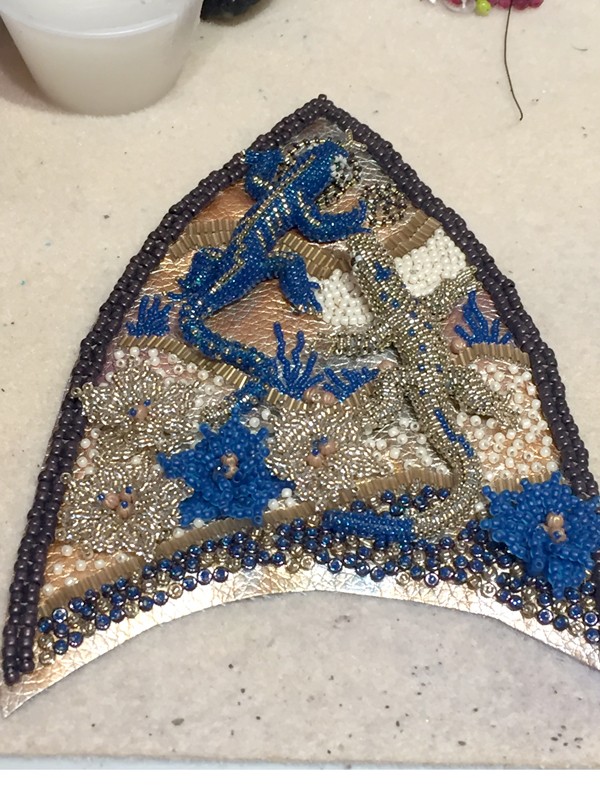 The side panels went quickly compared to the center panel.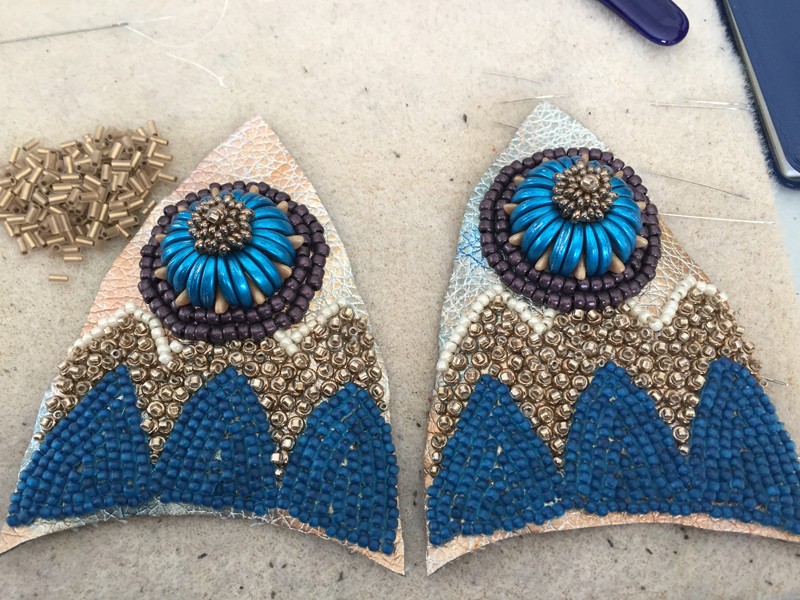 Now comes the tricky part, attaching the panels to the frame.    I backed each piece with ultrasuede, and stitched a row of beads along the two side edges to join them, leaving the bottom edge open. Now another issue arises.
It looks ok, but needs a bit more oomph.  Enter my beady/quilty friend, Carol with a fabulous heat sensitive batting/interfacing.  I can't for the life of me remember what it's called at the moment.  But you can cut it to size, then heat set it to harden and shape it.  I put a small bit of that in each of the panels and it added just the right amount of stiffening.   I then slid them over the frame, and pulled the ultrasuede to the front and whip stitched it as close to the wire as possible.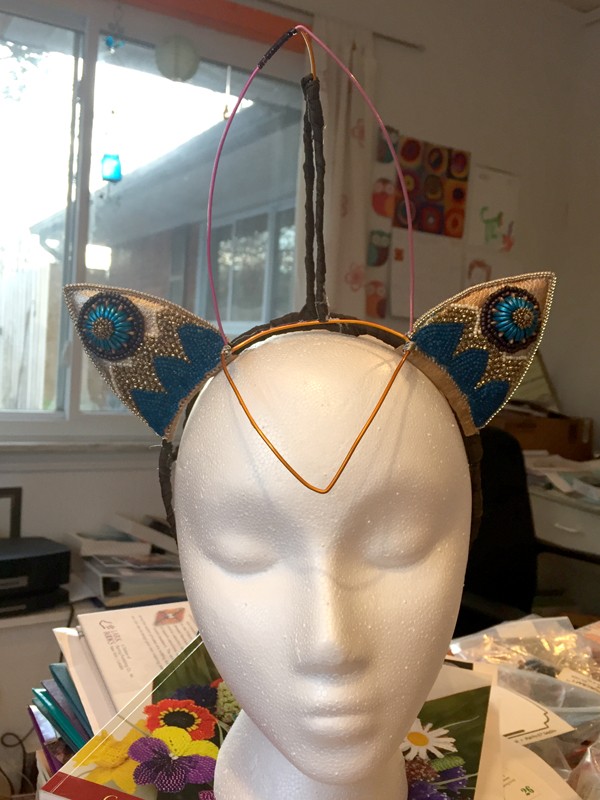 And here is where the structural issues rear their annoying heads.   Notice that there is no space between the side panels and the center panel.   Hmmm, how is that piece going to fit? In the original paper planning stage, I had set the side panels farther apart.  I didn't notice until now that they got wired on closer than I had intended.   Also notice that the back panel has a support beam.  Unlike the side panels, I can't just slide the piece over the top.
The backing for the front piece was made in two pieces that overlapped.  A small horizontal cut was made to accommodate that support wire.  A little wire bending and a little creative sewing worked to attach the center panel without undoing the work I had already done.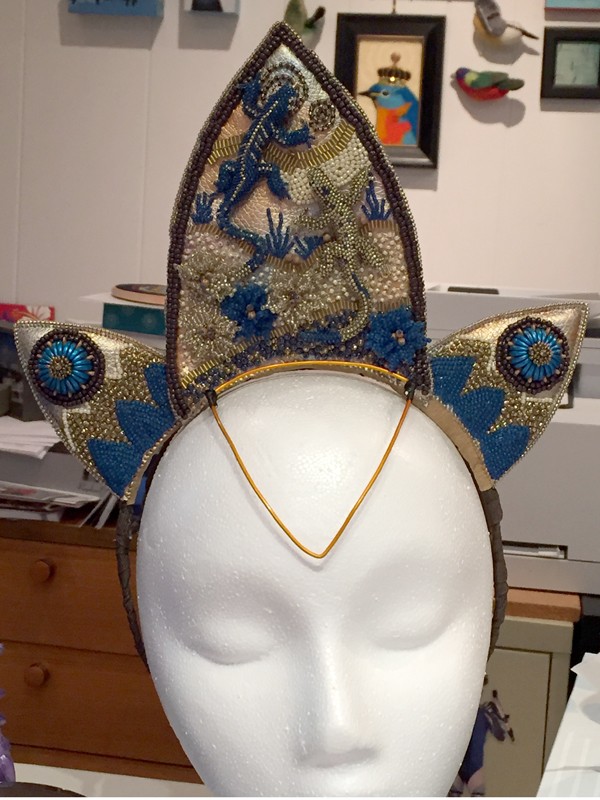 Now the problem becomes the forehead panel.   There is no longer room to wrap that panel around the frame.   The back wire of the forehead panel is removed and reattached a bit lower.
---
---